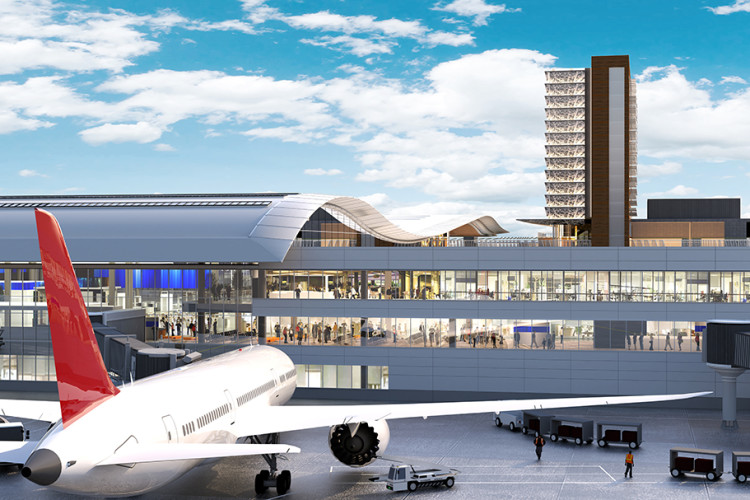 The project for Metropolitan Nashville Airport Authority (MNAA) is the final part of a programme to support growing passenger traffic to and from Nashville. Hensel Phelps was also recently awarded the Concourse D and Terminal Wings Expansion project.
The Terminal Lobby renovation will have a wave roof canopy extending from the terminal car park to the International Arrivals Facility, providing coverage. A new pedestrian bridge connects the central core with the car park plaza, administration building, and future hotel promoting efficient passenger traffic flow. A new, expanded and consolidated security screening checkpoint will include additional lanes to minimise waiting times. Other elements include new concessions, airline club space and gates serving international flights.
The new International Arrivals Facility (IAF) provides a new Customs & Border Protection area and a pedestrian tunnel aiding the flow of passengers. A new central core will be added to simplify both domestic and international inbound and outbound passenger movement to the new pedestrian bridge. The scope for the IAF also includes the demolition of the existing interim international arrivals building. The project is scheduled to complete in late 2023.
Got a story? Email news@theconstructionindex.co.uk