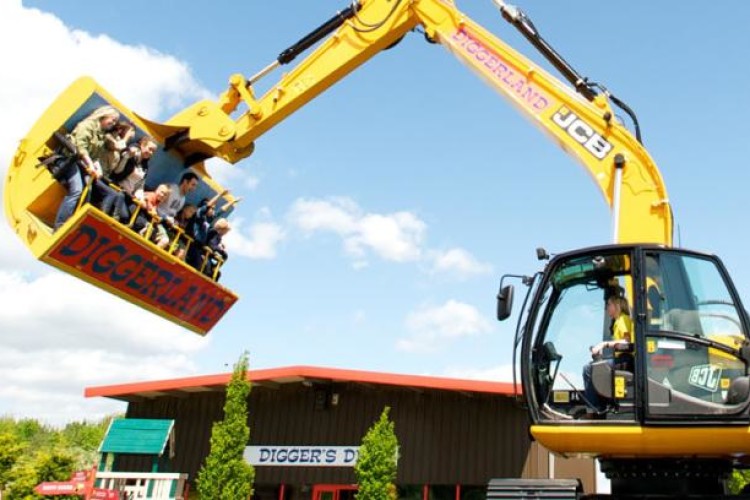 The success of the four Diggerland theme parks in the UK has prompted the opening of one in the USA. North America's first-ever construction-themed adventure park officially opened to the public on Saturday. Diggerland USA covers 14 acres of centrally-located land in Camden County, New Jersey, and offers visitors the opportunity to operate heavy machinery in a family-friendly environment.
Diggerland USA features 23 on-site attractions, most of which are made from modified JCB heavy construction equipment. The park is designed to allow children and their parents to safely dig, drive and ride familiar, real-sized construction equipment.
Exactly six months before the grand opening, plans for the construction theme park were unveiled by the owners of the neighbouring indoor and outdoor water park, Sahara Sam's Oasis. Ilya Girlya, CEO and owner of Sahara Sam's and Diggerland USA, had a vision for Diggerland USA that leveraged themes set forth by the four UK-based Diggerland parks but also incorporated his own touches.
"The opportunity to take the concept of a construction theme park and make it our own was very exciting for us," said Girlya. The Girlya family owns and operates SAMBE General Contracting which oversaw the construction for Diggerland USA. "My family has a very personal connection to the project, just as we did with Sahara Sam's five years ago," Girlya said. "Construction has been in my family for many years so it was a natural fit for us to build a construction theme park."
Got a story? Email news@theconstructionindex.co.uk