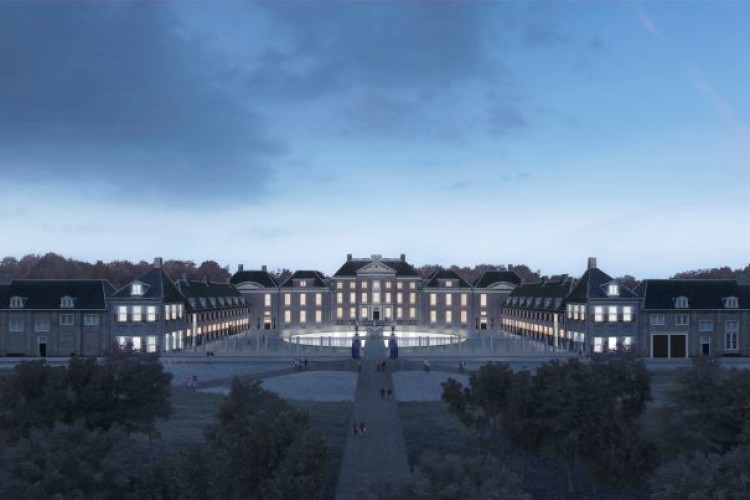 The former royal palace will undergo extensive renovation and refurbishment over the next few years.
The Volker Staal en Funderingen (VSF) contract for the underground concrete construction pits, structures and auxiliary structures, and (new) foundations is one of six contracts relating to the overall renovation and expansion.
The underground expansion of the museum will involve building a construction pit about 10m deep and with an area of nearly 4,500m². This will involve anchoring 4,000m³ of steel fibre reinforced underwater concrete using about 400 piles. The 400m-long anchored pit walls will be installed around the whole courtyard as well as underneath four sections of the existing monumental buildings. The entire job will involve the excavation of around 45,000m³ of soil.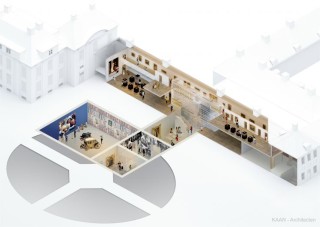 The underground expansion will connect the wings of the existing palace to the main building, the Corps de Logis. The expansion will comprise the addition of a spacious entrance area and new exhibition rooms, creating an ensemble with the palace, the gardens, the exhibition rooms, the Junior Palace for children and the House of Orange. It will provide space for both the permanent collection and temporary exhibitions.
Construction work for the underground expansion will start in January 2018, with the grand reopening of the fully renovated palace scheduled for the spring of 2021.
Got a story? Email news@theconstructionindex.co.uk