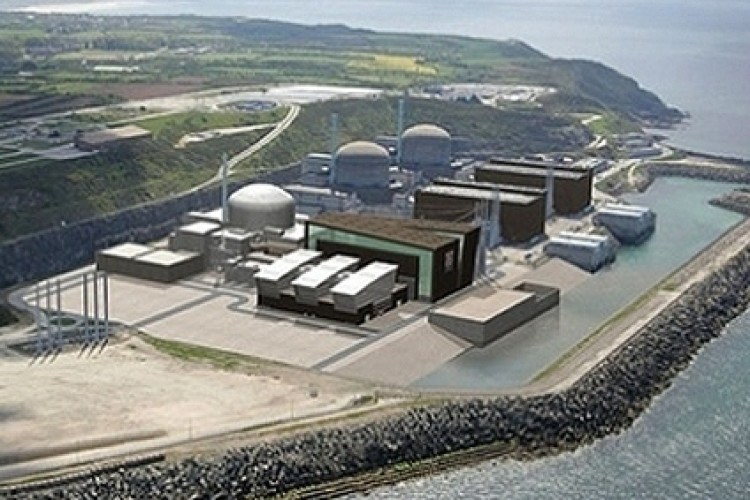 The 'Building our Industrial Future' conference at the ExCel Centre in London is focusing on the opportunities for firms to meet the requirements needed in nuclear new build.
Hinkley Point C will be the first new nuclear power station built in Britain since 1995.  
The conference follows the recent agreement in principle on commercial terms for the proposed power station. At that time EDF Energy confirmed the four most important suppliers for the project. These are :
Bouygues TP/Laing O'Rourke (civil work contract)
Costain (marine work)
Alstom (turbines)
Areva (instrumentation and control, nuclear steam supply system and fuel).
For political reasons, EDF Energy – a French state-owned company – is keen to place a significant proportion of the work with UK firms. Its studies have shown that 57% of construction costs can be spent in the UK. EDF Energy's French partner Areva has already signed a memorandum of understanding with 25 British companies for the supply of components and services.
Companies attending today's meeting include:

Clyde Union from Glasgow, which has already supplied pumps to the EPR reactors under construction at Flamanville, France and Taishan in China, as well as supplying nuclear power stations in the UK.
Darchem from Darlington and Stockton-on-Tees, which supplies specialist thermal insulation to the projects at Flamanville and Taishan, in addition to UK nuclear power stations.
Doosan Babcock with sites in Gateshead and Glasgow whose nuclear expertise includes the manufacture of pressurised systems and pipework.
EDF Energy managing director for new nuclear build Humphrey Cadoux Hudson said: "Hinkley Point C will provide a massive boost for UK manufacturing and help rebuild lost skills and expertise in nuclear new build. There are many UK companies already winning high-value global nuclear contracts – our aim is to help many more British businesses benefit from this huge opportunity. This conference will help them get ready to compete.
"Countries around the world are constructing new nuclear power stations to provide secure, affordable low carbon electricity. Experience gained through HPC will enable UK manufacturers to earn their share of this high-value global nuclear supply business."
EDF Energy is also working with the Somerset Chamber of Commerce, to help local firms there secure a share of £500m worth of contracts for the services needed to support the operation of the site.
During construction there will be 5,600 workers on site at peak with an estimated 25,000 different people working on the project during construction.
Subject to a final investment decision and European Commission approval, construction of the power station could start in the second half of 2014, with commissioning of the first unit in 2023.
Got a story? Email news@theconstructionindex.co.uk