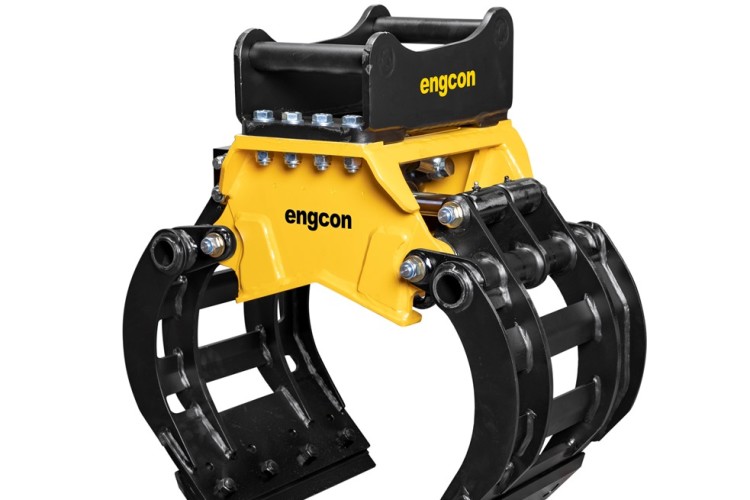 The SK02 grab weighs 109 kg, making it suitable for excavators in the 1.5- to 3-tonne class.
It is 400 mm across and has a maximum grab strength of 5.7 kN.
Like most of Engcon's hydraulic tools, the top bracket is bolt-on and can be adapted to the digger owner's hitch. The SK02 also has bolt-on cutting blades, prepared for digging teeth, and can be delivered with side cheeks so it can also be used as a clamshell bucket.
"Our philosophy is that we will provide the best and most reliable tools that can be attached under a tiltrotator. Our new sorting grab fits our customers' needs very well," said Engcon design engineer Johan Johansson.
Engcon UK managing director Robert Hunt said: "The majority of excavators sold each year in the UK are mini diggers, which is a much bigger market share for minis than many other countries. The launch of the SK02 is especially exciting news for UK digger-owners. We expect demand for this product to be high."
Got a story? Email news@theconstructionindex.co.uk