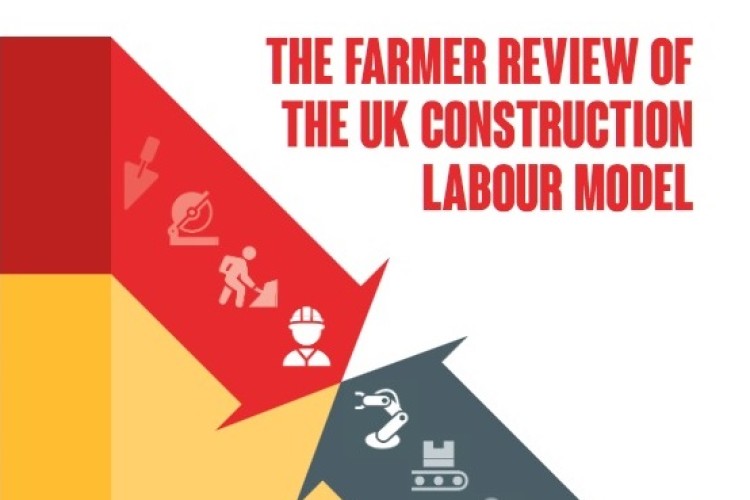 At the request of Brandon Lewis and Nick Boles (respectively ministers for housing & planning and for skills at that time), the Construction Leadership Council commissioned Mark Farmer to undertake a review of the UK construction labour model. This was in response to concerns that productivity and capacity in the construction sector are undermined by its reliance on subcontracted labour, and low levels of investment in skills and innovation.
Farmer's report1, dramatically subtitled Modernise or Die, was published in October 2016.
Mark Farmer's recommendations included substantial reform of the Construction Industry Training Board and an accelerated drive towards greater use of offsite prefabrication (or pre-manufacturing, to use Farmer's term). [See our previous report here.]
In their joint response2, government ministers David Prior, Alok Sharma and Anne Milton say: "We support the continuation of the CITB, with reforms to make it more responsive and focused, and would encourage industry to support its continuation of the levy in the forthcoming consensus process."
The ministers' response is on behalf of the Department for Communities & Local Government and the Department for Business, Energy & Industrial Strategy.
To other recommendations of the Farmer report, the ministers say that the recent housing white paper covers issues related to 'pre-manufacturing' and promotion of modern methods of construction, while CITB reform is already in hand.

"The government is determined to ensure more houses are built more quickly, while maintaining quality, and is keen to work with firms that can achieve these goals through innovative construction methods," they say.
On the CITB, they say: "We also agree that the CITB needs to be reformed. There is concern across the industry about the effectiveness, efficiency and responsiveness of the CITB. The CITB is now embarking on a major reform programme to reduce the size of the organisation and make it more focused on those aspects of the skills agenda where there is a clear market failure or where a collective approach to training can deliver real benefits to employers. Government supports the direction of these reforms, and we hope that the CLC will play an active role in supporting the CITB to see them through."
In broad terms, ministers support all of Farmer's recommendations except his last one, that "government should consider introducing a charge on business clients of the construction industry to further influence commissioning behaviour and to supplement funding for skills and innovation at a level commensurate with the size of the industry".
Mark Farmer said that such a charge should be set at no more than 0.5% of construction value but clients should be able to avoid paying this by demonstrating how they are contributing to supporting skills development, pre-manufacturing facilities, or other forms of innovation and R&D.
The ministers are not so keen on this: "Government agrees that involvement of the construction industry's clients in addressing underinvestment in skills and innovation is crucial to improving the sector's productivity. However, the introduction of a client charge to encourage and fund modernisation could risk damaging developer confidence and increasing costs, at least in the short term."
Responding to the government's response, CITB chief executive Sarah Beale said: "We look forward to working hand in glove with the Construction Leadership Council as it picks up the government's challenge to lead change in the industry. Embracing innovation isn't just about investing in new technology and new ways of working. We also need a revolution in how we attract and train our workforce. We will work ever closer with our industry partners to ensure a reformed CITB gives it the support it needs. But the government is also right to raise questions about our scope. Innovation is also changing our industry's footprint and we welcome the opportunity to ensure that CITB has the right focus for a modernised construction industry."
The full Farmer Review of the UK Construction Labour Model, subtitled Modernise or die, can be read at http://www.cast-consultancy.com/wp-content/uploads/2016/10/Farmer-Review-1.pdf
Got a story? Email news@theconstructionindex.co.uk