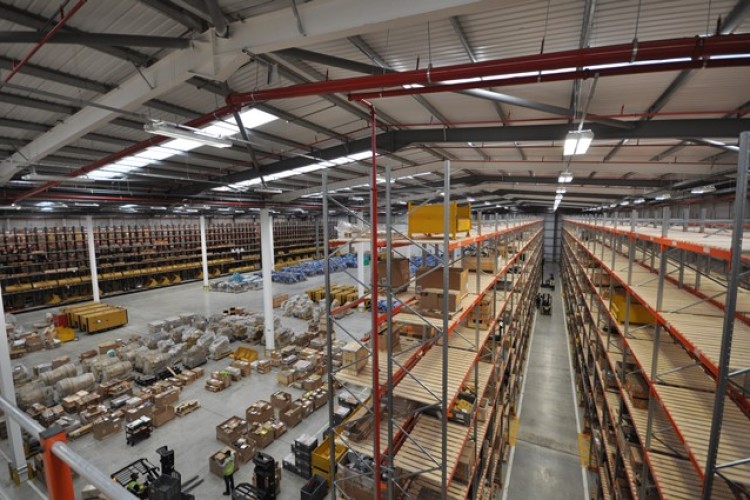 Finning's National Distribution Centre in Cannock represents an £8m investment by the company. It stocks all of the dealership's engines plus 60,000 different product lines, all available for next day delivery.
Its fire protection system has 9.5km of pipework and more than 3,000 sprinkler heads covering each level of racking.
Managing director Neil Dickinson said: "With over 800 service engineers in the field, it is vital that we have the best logistics in place to help them support our customers.  Rapid growth over the last few years means that we had almost reached capacity with our existing warehouse facilities."
Parts operations manager Steve Smith added:  "The opening of this new distribution centre follows five months of hard work by my team and CEVA Logistics, who will be managing the facility on our behalf. The transfer of approximately two millions parts items from numerous storage locations, into one central facility was achieved, whilst of course retaining the level of service that our customers expect during the transition.
"This significant investment not only meets the needs of today, but also factors in plenty of capacity for our future growth plans."
And although Finning is more associated with huge great Caterpillar diesel engines, the new facility includes charging points for electric cars – a first for the company.

Got a story? Email news@theconstructionindex.co.uk