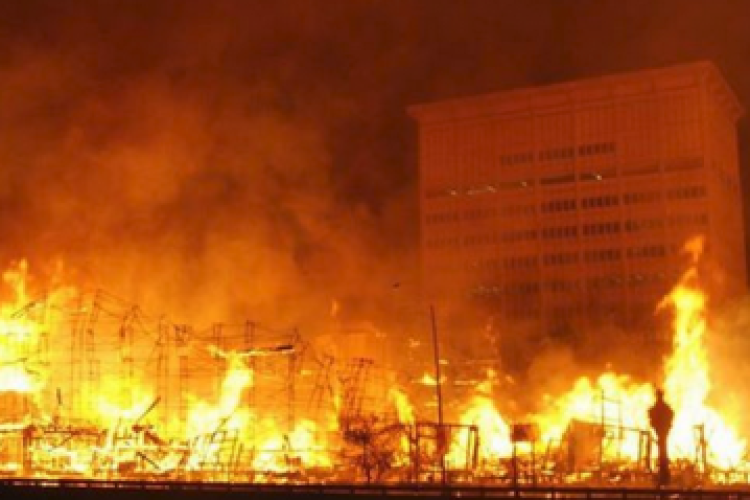 It took 250 firefighters to tackle the early-morning inferno, which also caused severe damage to two nearby high-rise buildings.
Two stories of the 60m by 180m building in the city's downtown were concrete while the remaining 5 floors were exposed timber.
The massive blaze could be seen from all over the city and 15m flames lengths caused the closure of all northbound lanes of the 110 Freeway.
The 250 firefighters battled the fire defensively using large hose streams from the ground and aerial ladders from above. The intensity of the flames quickly ignited several floors of a 16-storey adjacent high-rise. Another building threatened by fire was saved by the firefighters.
The bulk of the fire was knocked down in just over 90 minutes. Firefighters then managed flair-up and worked with LAFD bulldozers for nearly 24 hours to fully extinguish the smoldering timber.
As it was such a major fire, LAFD's arson and counter-terrorism section requested the assistance of the Alcohol, Tobacco, Firearms & Explosives (ATF) National Response Team (NRT) to aid in the investigation of the cause.
Approximately 20 ATF agents and specialists were due to join LAFD arson investigators and local ATF special agents at the scene yesterday to begin the investigation by today.
Got a story? Email news@theconstructionindex.co.uk