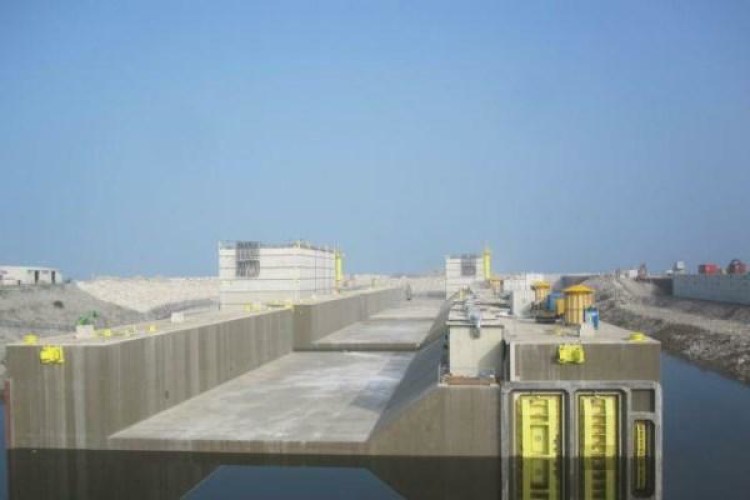 In the coming months, Strukton Immersion Projects will immerse eight concrete caissons as part of the storm-surge barrier near Venice, Italy. The immersion of the first caisson began on Friday. The elements, which are 60m long and 40m wide, are being shipped to Chioggia, near the Venetian lagoon, where they will be immersed.
The eight caissons were built in 2012 and 2013 in a dry dock. After construction, the dock was flooded; the caissons now lie in the dock, ready to be floated to the surface, transported and then immersed. Tugboats will be used to transport each of the 21,000,000kg concrete giants to the entrance of the lagoon. The final caisson will be immersed at the end of August this year.
The storm-surge barrier will be able to seal off the Venetian Lagoon from the Adriatic Sea. The storm-surge barrier is being constructed at the three inlets to the lagoon, at Lido, Malamocco and Chioggia. It is made up of a system of caissons containing movable flood gates. The system will only be closed in cases of extremely high water, similar to the Maeslant Barrier in the Netherlands.
The storm-surge barrier is expected to come into use in 2017.
Got a story? Email news@theconstructionindex.co.uk