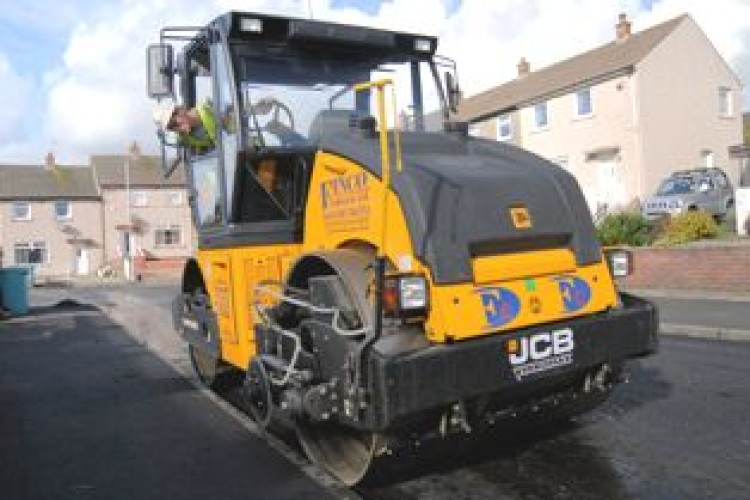 Finco Contracts, a specialist paving contractor based in Beith, North Ayrshire, put its new machine straight to work on a major carriageway resurfacing contract in Coatbridge on behalf of North Lanarkshire Council.
The VMT860 is powered by the JCB Dieselmax engine and claims excellent vibration performance. It is able to operate with low frequency and high amplitude for large asphalt or standard soil applications and at optimised amplitude on high frequency for standard asphalt jobs.
Finco Contracts director Alan McPhee said: "We looked at the machines available on the market when we won this new contract and it coincided with the launch of the new JCB. We chose it having bought plant from JCB before. The machines are first class and the level of service has always been second to none and we have not been disappointed this time around.
"The salesman from the dealer Scot JCB was excellent and extremely knowledgeable, making sure we chose the right model for our needs. It is proving perfect for this current project, performing even better than we expected.
"The driver loves operating it. The cab is very comfortable and the surface it leaves is fantastic – far better than with smaller rollers we have previously used on similar jobs."
With a drum width of 1675mm, the VMT860 weighs in at 8750kg with standard ROPS protection and 9250 kg with the optional full ROPS/FOPS cabin. Operator comfort is addressed by a vibration isolated and ergonomic driver stand with two seats, one central driving lever and a swivelling steering wheel.
Got a story? Email news@theconstructionindex.co.uk