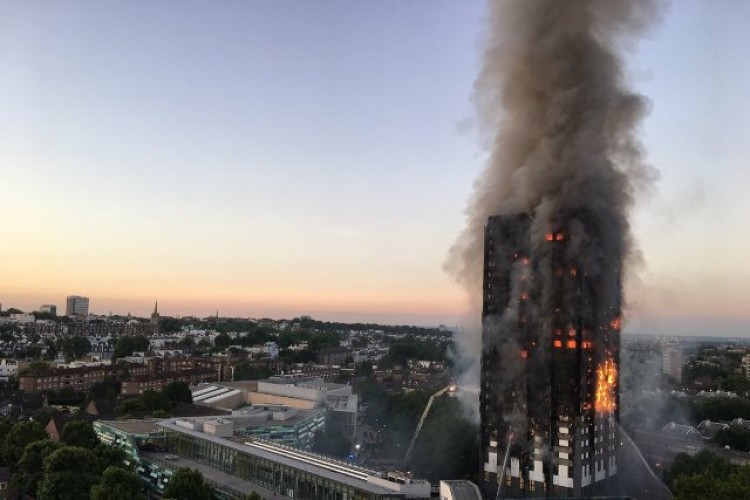 According to records compiled by the Ministry of Housing, Communities & Local Government, there are 457 high-rise (over 18 metres) residential buildings and publicly-owned buildings in England with aluminium composite material (ACM) cladding systems, like that used on Grenfell Tower, unlikely to meet current Building Regulations guidance.
Of these, urgent remediation work has been completed on just 8.5%.
Of the 457 flammable towers, 157 are social sector residential buildings, managed by local authorities or housing associations; and 291 are private sector buildings – of which 201 are private residential, 28 are hotels, and 62 are student accommodation.
Nine are publicly-owned buildings, comprising hospitals and schools.
There are approximately 30 private sector residential buildings where the cladding status is still to be confirmed – this has fallen from approximately 170 buildings in June.


22 of the 157 social sector buildings (14%) have finished remediation – including receiving sign-off from building control where necessary, and a further 98 buildings (62%) have started the process of remediation. There are 33 buildings where a remediation plan is in place, and a further 4 buildings where the building owners intend to remediate and are developing plans.
Of the 291 private sector buildings, 17 have finished remediation (6%) – including receiving sign-off from building control where necessary, and 21 have started remediation. Remediation plans are in place for 92 buildings but remediation works haven't started on these buildings yet. There are 40 buildings where building owners intend to remediate and plans are being developed. Remediation plans remain unclear for 121 buildings – although this number has fallen from more than 200 in June.
Of the nine are publicly-owned buildings (hospitals/schools), remediation work has started on one of them, there is a plan in place for four but plans for the other four still remain unclear.
The ministry's Building Safety Programme, setting up following the 14th June 2017 Grenfell Tower fire, stresses that the remediation of buildings with unsafe ACM cladding systems is a complex process. Explaining the slow progress, it says: "Remediation work involves addressing any issues with the exterior cladding system and broader fire safety systems for each building. All of this work takes time and varies considerably depending on the building structure, extent of cladding, and existing fire safety systems. For many buildings this is a complex job involving major construction work which needs to be planned, consulted on and carried out carefully."
Further details of the Building Safety Programme can be found at www.gov.uk/guidance/building-safety-programme
Got a story? Email news@theconstructionindex.co.uk