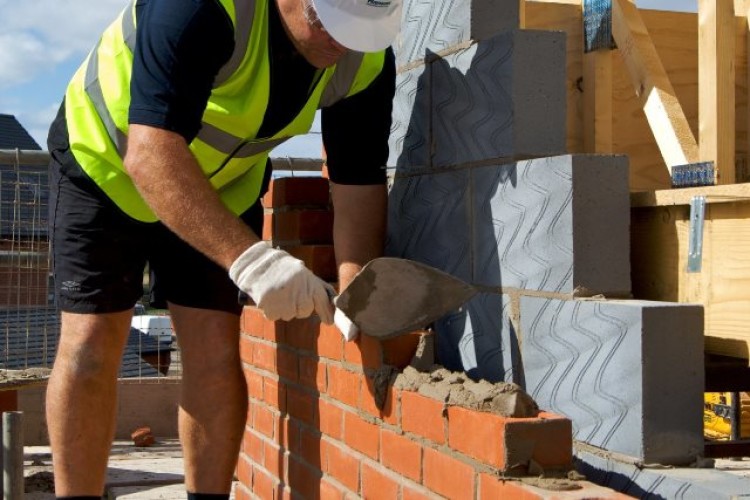 Forterra is a leading UK producer of manufactured masonry products and the second largest manufacturer of clay bricks.
Until October 2015, it was called Hanson Building Products. The name change followed its £900m by HeidelbergCement at the start of 2015 to a venture capital fund owned by Lone Star.
Forterra intends to apply for admission of its ordinary shares to the premium listing segment of the Official List of the FCA and to trading on the London Stock Exchange's main market for listed securities. It expects to float within the next four weeks.
With 2015 revenue of £290m and EBITDA of £71m, Forterra claims to be the only UK manufacturer with a significant offering of both clay bricks and concrete blocks. Its products include: Thermalite blocks; aggregate blocks; Red Bank chimney, roofing and flue systems; precast concrete; Jetfloor and Formpave permeable paving; and Fletton brick sold under the London Brick brand.
Chief executive Stephen Harrison said: "As a leading, long-established producer of building materials focused solely on the UK, we are excited to begin this new period as an independent company with a listing on the London Stock Exchange. The fundamentals of our industry are attractive and with our efficient manufacturing base, strong positions across all product categories, long-standing customer relationships, and significant scope for future capacity expansion, Forterra is very well placed for the future. Listing as an independent business is the next step in realising the significant potential that we see for Forterra and delivering on our plans for sustainable and profitable growth."

Over the past few years, Forterra has restructured substantially, having closed 22 old and smaller facilities.
In 2009, it opened a £55m fully-automated soft mud brick manufacturing facility at Measham, reducing the cost of brick production by approximately 40% compared to three older facilities that it replaced).
Since 2014 it has invested £8m in implementing efficiency initiatives at manufacturing facilities at Measham and Accrington (bricks), Hams Hall (aircrete) and Hoveringham (precast concrete). In addition to costs savings, these initiatives increased annual brick production capacity by approximately 19 million, to approximately 570 million bricks, and annual aircrete block production capacity by approximately 33,000 m3, to approximately 825,000 m3.
Since the beginning of 2015, Forterra has brought back into production previously mothballed capacity amounting to 50 million bricks per year and invested to increase capacity at Measham by an additional 19 million bricks per year.
Got a story? Email news@theconstructionindex.co.uk