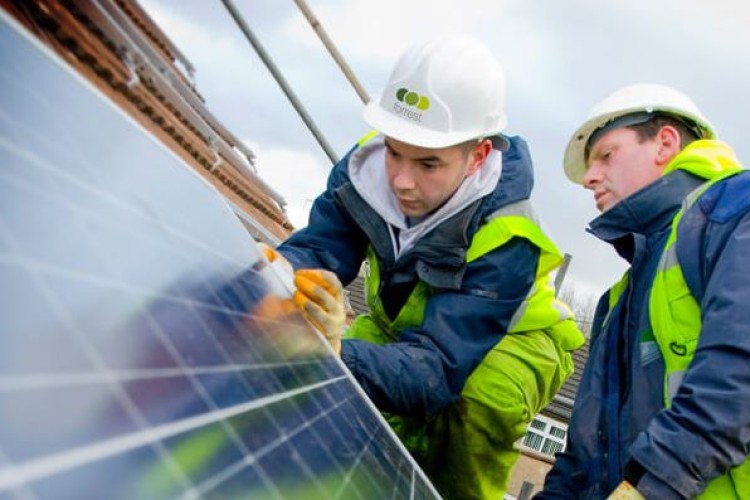 Anthony Collier and Ben Woolrych of FRP Advisory LLP were appointed joint administrators of Herbert T Forrest Limited on 7th December 2018.
The Bolton-based company, trading since 1955, employs around 230 people and provides construction, refurbishment and energy services across the north of England.
In March 2017 the company was refinanced to address cash pressures caused by a series of losses on refurbishment contracts.
Joint administrator Anthony Collier said: "Despite the best efforts of the directors, the legacy issues facing the company have been unable to be resolved, resulting in an unsustainable financial situation.
"We have successfully agreed a sale of certain contracts to Engie Regeneration Limited, which will preserve 64 jobs and provide continuity for customers in the refurbishment and energy divisions

"Unfortunately, it has not been possible to secure a sale for the construction and housing elements of the company, and we are working with all stakeholders to deal with the orderly wind-down of these divisions.
"We are pleased that during this process, working alongside management, we have assisted a large number of employees find alternative employment within the industry and will continue to work closely with agencies, including the Redundancy Payments Service, to ensure that employees receive every support at this difficult time."
Clients have seen the collapse coming. Last month developer Salboy took Forrest off a project and brought in Domis, a company founded by former Forrest chief executive Lee McCarren. And last week Elliot Group replaced Forrest with Vermont on its £100m Aura scheme in Liverpool.
Forrest is backed by Palatine Private Equity, which completed a secondary buyout in October 2013. Lee McCarren, appointed CEO in 2009, was removed at the time of last year's financial restructuring. He was replaced by Mark Nicholson, who was recruited from Carillion shortly before its collapse. At Carillion Mark Nicholson had been managing director, building (Scotland, North, Midlands/Southwest).
Interested parties or suppliers seeking further information are advised to contact the FRP Advisory LLP Manchester office 0161 833 3344.
Got a story? Email news@theconstructionindex.co.uk