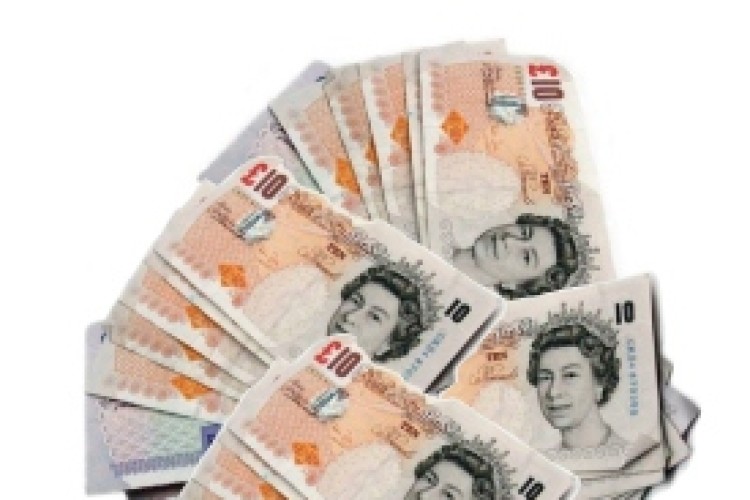 According to an exclusive analysis for The Construction Index by recruitment firm Maple Resourcing, hourly rates of pay across construction trades rose 17.2% in the northeast between 2011 and 2013. In the southwest they fell by 0.35%
Across the UK, carpenters were the biggest winners, seeing their hourly rates go up by 20.7%.  They were closely followed by plumbers, who saw an 18.2% increase.
Plasterers have suffered the worst. Across all regions they have seen a 17.2% decrease in their average hourly rate. This is followed electricians with a 5.3% increase.
For its research Maple Resourcing used data published by Hudson Contracts, Mysalary.co.uk and its own placement figures.
The table below shows the average hourly rate of trades in 2008, 2011 and 2013.
Trade

UK Averages

2013

2011

2008

Carpenter

£15.81

£12.54

£14.42

Electrician

£17.40

£16.48

£11.87

Plumber

£16.91

£13.84

£12.15

Plasterer

£14.35

£16.83

£9.61
Source: Hudson Contracts and Mysalary.co.uk
Compared with 2008, just before the industry spiraled into the biggest downturn for a generation, all trades have seen an increase in their average hourly rates, although electricians have overtaken plumbers and carpenters as the best paid.
Plasterers have seen the highest increase. According to mysalary.co.uk in 2008 their average hourly rate was £9.61.  This had increased 33% to £14.35 by 2013, although this represented a fall from their 2011 rate of £16.83.
Carpenters have experienced the lowest hourly increase between 2008 and 2013, rising from £14.42 to £15.81.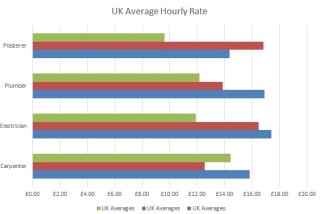 According to Maple Resourcing's own data, the average hourly rate for construction trades has increased further in 2014. On average, carpenters and plasterers are able to charge a rate in the region of £16 and £17 per hour, while electricians and plumbers can charge up to £20 per hour.
Got a story? Email news@theconstructionindex.co.uk