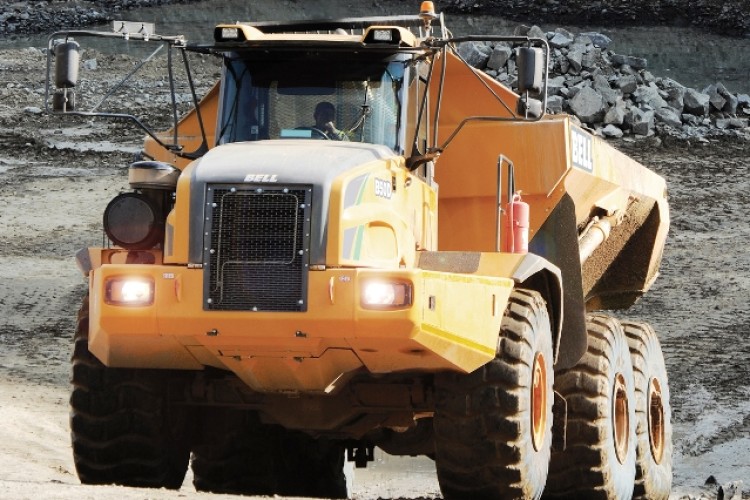 Off-Highway Research expects the number of construction machines sold in 2017 to reach 695,142 units worldwide, compared to the 650,133 pieces of equipment sold in 2016, which represented the bottom of the industry's economic cycle.
Longer term, it predicts sales rising from the low point of 650,133 units in 2016 to around 810,000 machines in 2020 – a 25% increase in four years.
Managing director David Phillips said: "Sales of construction equipment last year were affected by weak economic growth worldwide and low global prices for many commodities. These factors had a knock-on effect for the demand for most types of machinery, particularly equipment used in mining and other extractive industries. However, with commodity prices rising as 2016 went on, sales picked up in a number of key markets."
The huge Chinese has been falling for the past five years but Off-Highway Research says it has now bottomed out and will return to growth this year. However, even with the 13% rise in sales forecast for 2017, demand in China will still only be 30% what it was in the boom years of 2010 and 2011.
The Indian market is forecast to go from strength to strength. Equipment sales there grew 40% in 2016 thanks to an uptick in infrastructure work. This is expected to drive growth in Indian construction equipment sales for the next five years, David Phillips reckons, and as the industry matures India could emerge as a significant regional manufacturing hub, he suggests.
The mature markets of Europe, Japan and North America suffered a 3% fall in sales in 2016, however. Growth is expected to return this year in Japan and North America, while the outlook in Europe is flat.
In value terms, it expects the market to rise 28% over the same period, with sales increasing from US$69.8bn in 2016 to US$89.3bn in 2020. This reflects a predicted resurgence in some higher value types of equipment over the coming years, such as crawler excavators and rigid dump trucks.
Worldwide sales (actual and forecast) of construction equipment, 2016-2021 (units)
2016

2017*

2018*

2019*

2020*

2021*

China

119,218

134,655

144,380

153,375

161,420

168,750

Europe

140,511

140,430

143,801

141,778

144,495

146,267

India

52,619

59,295

65,770

66,270

69,895

73,470

Japan

59,700

64,245

67,410

74,960

75,460

74,960

North America

158,925

168,600

183,785

199,150

209,910

196,900

Rest of the World

119,160

127,917

136,572

143,511

149,147

149,340

Total

650,133

695,142

741,718

779,044

810,327

809,687

% Change on
Previous Year

-5

7

7

5

4

–
* Forecast    
Source: Off-Highway Research
Got a story? Email news@theconstructionindex.co.uk