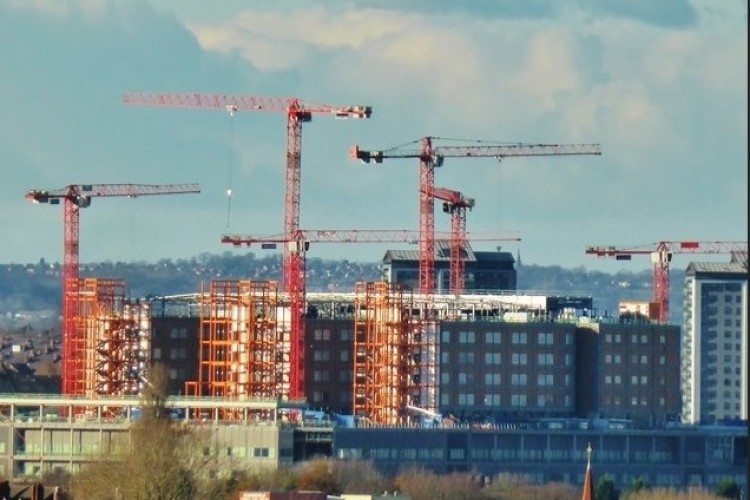 Carillion had been building the £350m hospital in Smethwick for Sandwell & West Birmingham NHS Trust under a private finance initiative (PFI) deal.  Since Carillion filed for liquidation in January, the trust has been trying to figure out how best to get it going again.
When Carillion landed the contract in 2015, the hospital was expected to open before the end of 2018. However, the contractor ran into problems with the fit-out. Work was running approximately a year late when Carillion collapsed. 
The government has committed to stump up £300m to get the project completed. It is now expected to be finished sometime in 2022 – six years late.

Sandwell & West Birmingham NHS Trust chief executive Toby Lewis said: "This is absolutely fantastic news. After a huge amount of work by teams across Whitehall and the Trust, and with the voices of local residents, clinicians, and stakeholders having been clearly heard, we are delighted that we now have a definitive, publicly financed plan. We will continue to engage with the construction market over coming weeks and build towards a formal procurement by November this year. We always said Midland Met would be delivered and the doubters were wrong. The prime minister's promise is being honoured."
He added: "Midland Met will open in 2022, and by then our partnerships with local GPs, schools and care homes will be even deeper and more integrated than today. This is a vote of confidence in our publicly financed construction plan, and in our Sustainability and Transformation Plan as a whole. The new hospital is about improving the outcomes of patient care and about regeneration and public health. We need to finish the job and seize the benefits."
Mr Lewis said in April that Skanska had been identified as preferred bidder to take over the project but no start date has been announced yet. A contract notice was published last week in the Official Journal of the EU for what was described as an early works contract on the project – "to undertake various protective and dilapidation works designed to protect the site as far as possible until a replacement construction contractor is appointed". [See our previous report here.]
Got a story? Email news@theconstructionindex.co.uk