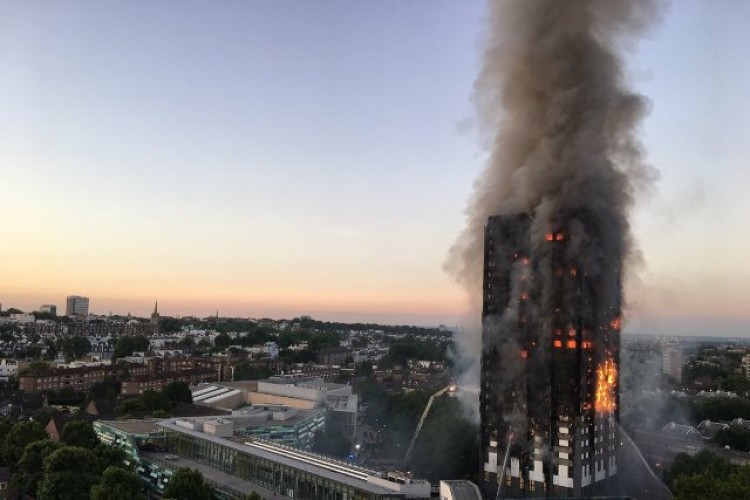 Following the Grenfell Tower fire in June 2017 the government established a building safety programme that included an independent review on fire safety and building regulations. That review, led by Dame Judith Hackitt, specifically recommended no specific product bans, preferring performance specifications instead.
However, the fact that non-compliant cladding has been found to be in widespread use across the UK has indicated that the UK construction industry cannot be trusted with performance specifications. It needs more specific rules and regulations.
When the government published its response to the Hackitt review it said that it would ban the use of combustible materials on external walls of high-rise buildings subject to consultation.
Following this consultation the government has now confirmed that it will take forward this ban on all high-rise buildings that contains flats, as well as hospitals, residential care premises and student accommodation above 18 metres.
This ban will be delivered through changes to building regulations guidance and will limit materials available to products achieving a European classification of Class A1 or A2, the Ministry of Housing said.
Ben Jayes, managing director of cladding supplier Vivalda, said that clarification was needed on whether the ban would apply to any material in wall construction from the internal face of the wall through to its external face, as first proposed.
He said: "For months now, we've been calling for a much more robust approach from the regulators, who should treat all proposed cladding systems as a single, integrated product; not a group of unrelated sub-components.  For this reason, we decided last year to supply only A1 and A2 products to all high-rise building projects. The devil is certainly in the detail where complex cladding systems are concerned. Specifiers and contractors want clear and robust guidance on cladding safety – that's why we're pushing for the regs to include complete systems, fixings, insulation and all.

"A total ban on all combustible materials on high rise developments is still the gold standard for which we're lobbying. Whatever the government concludes on this issue, we think the industry needs to take action and set new, unrivalled standards of building quality for all cladding systems used on tall buildings."
Fifteen months after the Grenfell Tower fire that raised the issue, 454 high-rise residential buildings have so far been identified as having non-compliant combustible cladding. Only 32 of these have had their cladding replaced yet.
In the public sector, work has at least started on most of the affected buildings. In the private sector, hardly any work has even started.
Some 295 private sector high-rise (over 18 metres) residential buildings have been identified as having ACM cladding systems unlikely to meet current building regulations. Of these, 205 are private residential, 28 are hotels and 62 are student accommodation.
As of 14th September, only 10 of these 295 private sector buildings have had their cladding replaced; work has started on a further 26 and plans are in place to change the cladding. On 88%, work has yet to even begin. There are action plans for a 135 but the Ministry of Housing's Building Safety Programme division says that there are a 124 high-rise buildings with ACM cladding systems where plans for remediation' remain unclear'.
The public sector has proved much swifter to take action: 159 social-sector resident high-rise buildings were identified as having ACM cladding. Of these, 22 have been fixed, 99 are being worked on and all remaining 38 have plans in place.
.
Got a story? Email news@theconstructionindex.co.uk