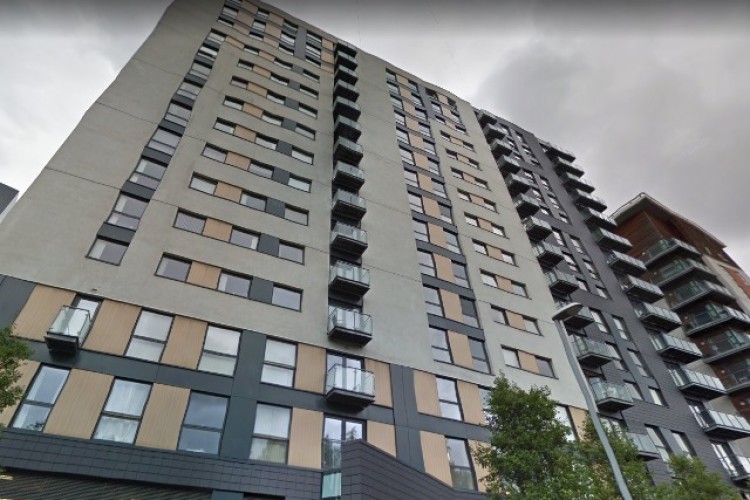 Lendlease, as developer of Manchester's Green Quarter, used Grenfell-style aluminium composite material (ACM) cladding on the Vallea Court and Cypress Place towers, which were completed in 2013. As it sold the freehold to Pemberstone in 2015, Lendlease says it is not liable.
Communities secretary James Brokenshire has written to around 60 property owners and developers, including Lendlease, warning of fines and unspecified sanctions if they do not get on with replacing their unsafe cladding.
Since the Grenfell Tower fire in London last year, which claimed 72 lives, the dangers of aluminium composite material (ACM) cladding systems have become well known.
Some builders and developers, including Barratt Developments, Mace, Legal & General and Taylor Wimpey, have stepped up and agreed to cover the costs of the necessary replacement work, regardless of whether they still own the buildings or not. Others, like Lendlease, have not.
James Brokenshire said: "There is a moral imperative for private sector landlords to do the right thing and remove unsafe cladding quickly, and not leave leaseholders to cover the cost. A number of leading developers have stepped up to the mark and agreed to pay for work, and we urge others to follow their lead. If they don't, we have not ruled anything out.

"I am also warning those who are not acting quickly enough to put in plans to remove dangerous cladding to take action now, or face enforcement action from their council."
Some 293 private sector high-rise residential buildings have been identified as having ACM cladding systems unlikely to meet current building regulations.
Lendlease has yet to comment on its role in the installation of ACM cladding on buildings in Manchester's Green Quarter, where Pemberstone is seeking to make leaseholders pay, but it acknowledged there was an issue.
"We recognise the concerns of residents with regards to the use of decorative cladding in Green Quarter," the company said in a statement. "The issue at Green Quarter is complex, involving multiple parties including Shepherd Construction, who were responsible for the design and build of Vallea Court and Cypress Place, and the current owner of the building, Pemberstone Ltd. We were not a party to the proceedings and the decision to take the residents to a Tribunal was not ours."
Shepherd Construction's potential liability is made more complex by its subsequent take over by Wates Group in 2015.
Got a story? Email news@theconstructionindex.co.uk