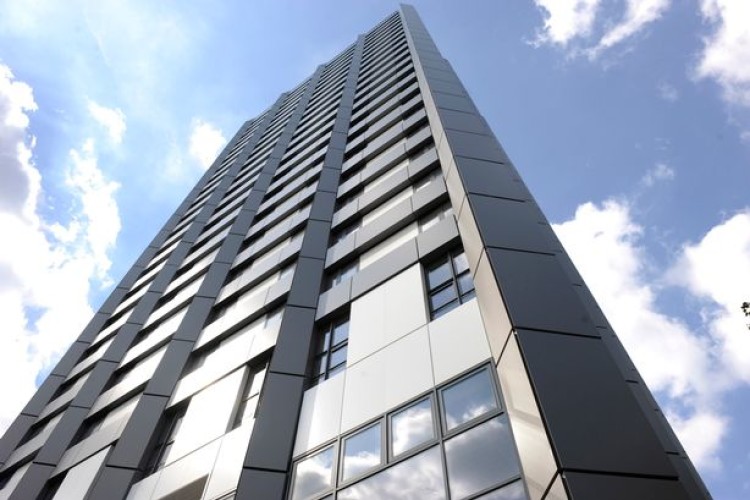 Secretary of state for housing James Brokenshire has announced a consultation on banning the use of combustible materials in cladding systems on high-rise residential buildings.
While this is in line with popular and political opinion, it runs counter the deeply considered philosophy of Dame Judith Hackitt's review, which recommended building regulations based on outcomes – buildings' performance – rather than by prescriptions and bans.
Some reports suggest that Dame Judith Hackitt "stopped short" of recommending a ban on certain products. This is incorrect. She actually argues against bans as damaging to the industry, stifling innovation and promoting a culture of ticking boxes.
"Simply adding more prescription or making amendments to the current system, such as restricting or prohibiting certain practices, will not address the root causes," she said.
In her report she wrote: "Prescriptive regulation and guidance are not helpful in designing and building complex buildings, especially in an environment where building technology and practices continue to evolve, and will prevent those undertaking building work from taking responsibility for their actions. An outcomes-based framework requires people who are part of the system to be competent, to think for themselves rather than blindly following guidance, and to understand their responsibilities to deliver and maintain safety and integrity throughout the life cycle of a building."
The report makes clear that when government prescribes the materials and techniques to be used, it results in "a race to the bottom caused either through ignorance, indifference, or because the system does not facilitate good practice".
Housing secretary James Brokenshire said that the government "supports the principles behind the report's recommendations for a new system" and has promised to bring forward legislation at some unspecified time in the future. First, however, he wants more consultation and is open to banning products despite Dame Judith suggesting that it is a bad idea.

There is already a consultation process going on into the use of desktop studies to assess cladding systems.
"Inappropriate use of desktop studies is unacceptable and I will not hesitate to ban them if the consultation – which closes on 25 May – does not demonstrate that they can be used safely," Mr Brokenshire told the House of Commons.
Secondly new Building Regulations fire safety guidance will be published for consultation in July.
"Having listened carefully to concerns, the government will consult on banning the use of combustible materials in cladding systems on high-rise residential buildings," he said.  However, without all the measures than Dame Judith Hackitt recommends, a ban on specified types of cladding systems remains meaningless, since as the secretary of state himself told the House of Commons: "The cladding believed to be on Grenfell Tower was unlawful under existing building regulations. It should not have been used."
Dame Judith Hackitt says that it needs to be up to the construction industry to take responsibility for the delivery of safe buildings, rather than looking to others to tell them what is or is not acceptable.
Yes, says the minister, we agree, but we may have to tell you what to do as well.
Got a story? Email news@theconstructionindex.co.uk