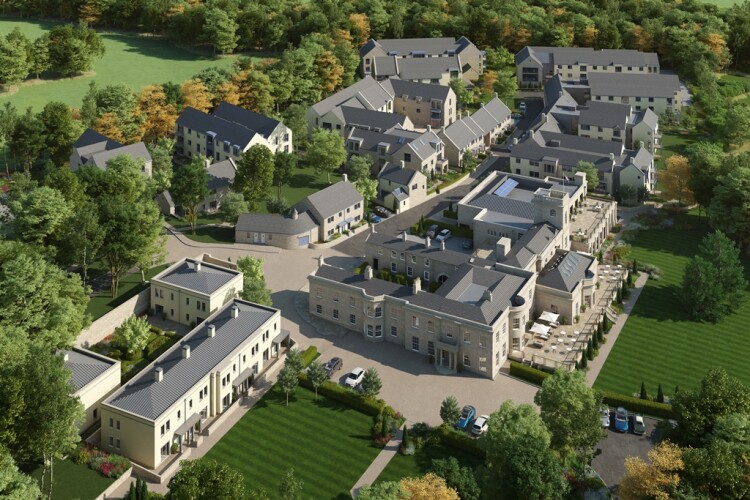 Once complete, Scarcroft Park will have 22 cottages and 106 two-bedroom apartments.
Scarcroft Lodge was built in 1830 by Quaker wool merchant Newman Cash in Scarcroft midway between Leeds and Wetherby. After 1945 it became the headquarters of the Yorkshire Electricity Board. It has most recently been used as offices for Npower.
This will be the third site on which Audley Group has employed Graham. Preparatory groundwork began on the site in May last year, with the demolition of a 70,000 square foot 1970s office block. Work now begins on the restoration of Grade II listed Scarcroft Lodge and the construction of 18 new buildings in the surrounding grounds.
 On completion, Scarcroft Lodge itself will be home to the Audley Club, housing communal facilities, including  a restaurant, health spa with hydrotherapy pool, gym and wellness studio.
Start of the construction comes after Fortwell Capital, a principal lender to developer, financed a £52.1m loan facility to the joint venture between Audley Group and Schroders Capital's UK Retirement Living Fund (ReLF) advised by Octopus Real Estate. This will be the fourth village planned through the joint venture agreement.

The value of Graham's contract is approximately £47m.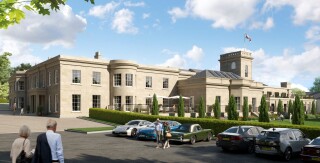 Audley Group development director Philip Rolfe said: "The pandemic has brought the need for these types of villages to the fore; where property owners can maintain independence while also having a community and the option of care and wellbeing facilities on the doorstep. We cannot wait to see the village take shape over the coming months and watch the restoration of the beautiful Scarcroft Lodge take place."
 Graham managing director Jonathan Hall said: "The close collaboration with Audley and the design team throughout this journey from early design to contract execution has been another success story for Graham, Audley and the design team."   
Got a story? Email news@theconstructionindex.co.uk