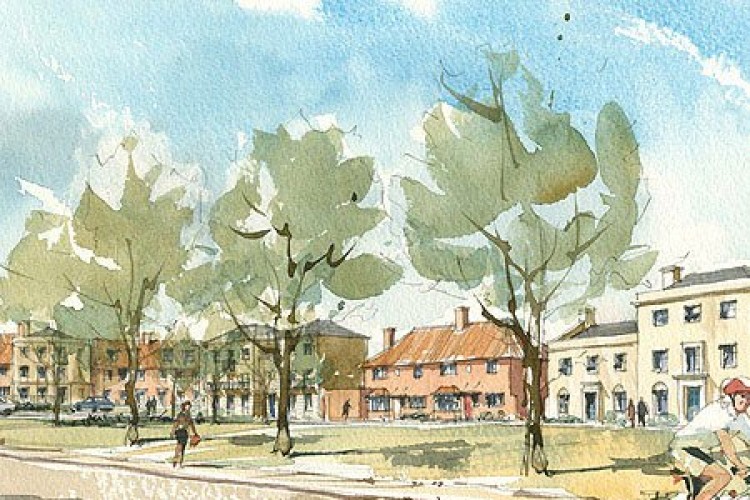 Developer Grainger plc has planning permission for 2,550 family homes at Berewood, a residential-led mixed use development located West of Waterlooville. It has sold the first phase, an 11.2 acre site with planning consent for 194 new homes, to Bloor.
The sale is in line with Grainger's strategy for Berewood, which is to sell phases of consented land to housebuilders after first installing infrastructure, such as roads and utilities. This is the first phase of 13 at the Berewood development, which in total comprises 168 developable acres.
Over the next 10 to 15 years, a 'garden city' style community will be built, with two new schools, offices, retail, and two new pubs, as well as the 2,550 homes.

Grainger development director John Beresford said: "When we first met Bloor Homes they stood out as an organisation which clearly understood the scheme and was very understanding of the long term nature of the Berewood development and how Grainger wants to create a fantastic place to live. When they were shortlisted I visited a few of their current schemes and was impressed with the high quality of the developments. I am very excited to see the first homes be created at this wonderful new community."
Bloor Homes southern regional chairman Adrian Bloor said: "Bloor Homes are delighted to have been selected by Grainger Plc to deliver the first phase of this exciting Berewood neighbourhood development. What particularly attracted our company to the project was the high quality of design and the attention to detail in the implementation of the infrastructure. Combined, these two qualities will create a premium environment which complements the Bloor Homes brand."
Got a story? Email news@theconstructionindex.co.uk