Kinder Water Treatment Works is owned by United Utilities and was built in 1912 to filter the water from Kinder Reservoir before it was piped to local homes and businesses.
The brick building with its rows of arched windows and skylights is a familiar landmark to locals and visitors to the Kinder Valley.
Rebecca Stockdale, senior property surveyor at United Utilities, said: "It's a wonderful building which could make the perfect blank canvas for somebody's Grand Design.  The works hasn't been used since the late 1990s when we diverted the water from Kinder reservoir to the new Wybersley water treatment plant near Stockport."
The Filter House, as it is known, is now empty following the removal of the 24 free-standing mechanical filters which were state-of-the-art in their day. The internal floor space is around 10,000 square feet and the building sits in landscaped grounds of 0.91 hectares.
For further information visit www.kinderwtw.co.uk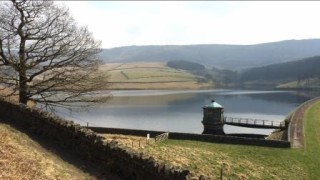 Got a story? Email news@theconstructionindex.co.uk