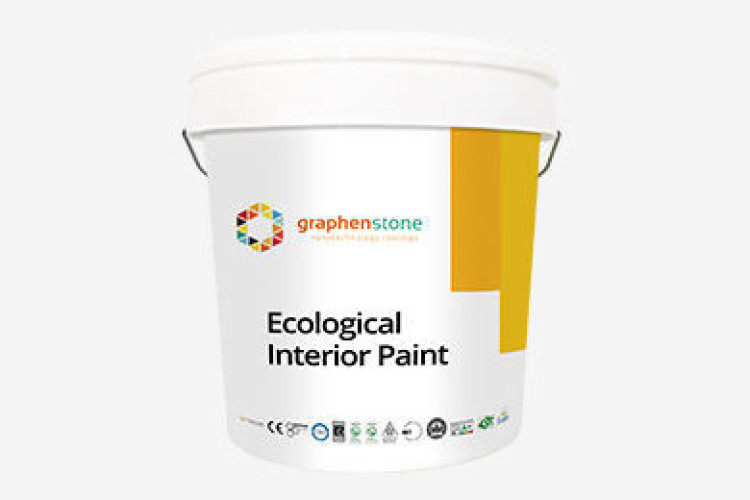 As graphene is a conductive material, the paint improves the thermal regulation of buildings, saving energy by requiring less heating and air conditioning, it is claimed.
Spanish paint producer Graphenstone produces more than 1,000 colours of coatings available for both indoor and outdoor application with graphene as an ingredient.
It has awarded exclusive UK distribution rights for its high-tech paints and materials to new start-up The Graphene Company, set up by Patrick Folkes, one of the founders of PJ Smoothies, which was sold to Pepsi for £20m in 2005.
Graphene fibres form a transparent nanolevel mesh within the Graphenstone paint. The fibres are inert, so corrosion resistant. They are also said to be 200 times stronger than structural steel, 1,000 times more conductive than copper, and provide greater flexibility without damage compared to common coatings.
It is also claimed that the graphene eases application of the paint, with a single litre covering 8m2 with two coats of paint.

Sourced from pure carbon, graphene is the strongest material now known to science. It was discovered in 2004 by two Nobel Prize winners at Manchester University. It is a highly inert, innocuous, nontoxic pure carbon. Graphene's inclusion in paints, coatings and other building materials exponentially enhances hardness, durability, compression, tensile strength, elasticity and coverage. It reduces the weight of materials and delivers significant savings in materials consumption, maintenance, manpower and costs.
The UK distributor is initially targeting Graphenstone paints at three markets: projects with smart, sustainable and eco-build goals; optimum hygiene environments – such as in healthcare, education and catering; and buildings in corrosive or challenging climates.
According to the publicity material, Graphenstone paints are derived from raw natural mineral limestone (calcium carbonate – CaCO3) processed through a traditional artisanal and carbon neutral lime cycle process. First quicklime (calcium oxide – CaO) is extracted from the limestone through a calcination process. Water (H2O) is then used to hydrate the quicklime, converting it into calcium hydroxide (Ca(OH)2), a pure and active lime with more than 98% whiteness. Once applied to a substrate, the calcium hydroxide in the Graphenstone paint absorbs CO2 as it cures so it returns to calcium carbonate with the same inert properties of raw natural mineral limestone, thus closing the lime cycle.
The porous nature of Graphenstone's lime and graphene-infused coatings ensures that walls can still breathe. This improves air quality, reduces room humidity, acts against moisture collection and condensation, and contributes to safe and healthy environments, it is claimed. Microorganisms and microbial growth of bacteria and fungi are deterred from rooms where Graphenstone paints are applied due to the high alkaline pH of the lime and the paints' ventilating properties. Indoor odours, as well as biological and chemical pollutants are diffused, and allergens are reduced. The low odour and non-harmful characteristics of Graphenstone paint mean that rooms can be occupied within a few hours of application, the makers say.
Got a story? Email news@theconstructionindex.co.uk