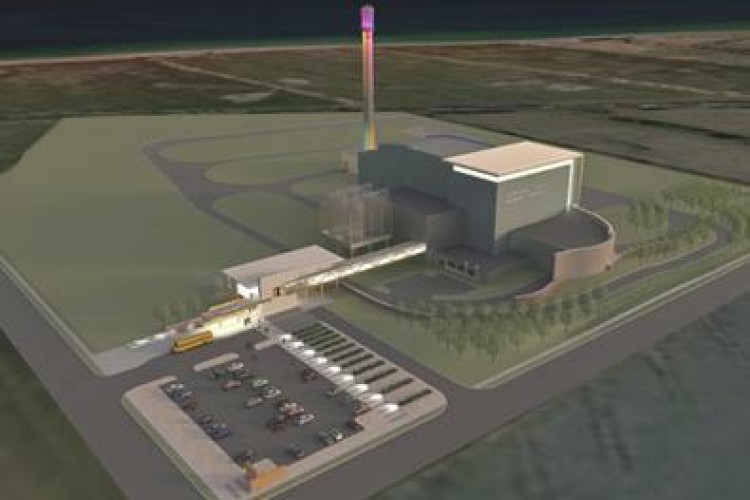 Covanta will design, build and operate the approximately CA$250m (£153m) project, which will be funded and owned by the regions of Durham and York. Construction will get under way this year, with operations due to start in 2014.
The notice to proceed with the project comes more than two years after Covanta was selected as the preferrred bidder following an extensive competitive procurement process and evaluation review. In June this year, the project received a certificate of approval from the Ontario Ministry of the Environment that covers all operational requirements and conditions. The emissions control technology is designed to make it one of the cleanest energy-from-waste facilities in the world.  

The facility will process municipally collected household waste left over after the regions' diversion efforts, such as recycling and composting. The facility will also recover ferrous and non-ferrous metals for recycling.When operating at design capacity, the it will be capable of producing 17.5MW, enough to power approximately 10,000 homes. In the future, steam generated at the facility could also be used for district heating in an industrial park adjacent to the facility.
"We are delighted to receive the go-ahead on the construction of the Durham York Energy Centre, the first large scale, commercial energy-from-waste project in North America in over 15 years," said Coventa Energy president and chief executive officer. "The state-of-the-art facility will provide a long-term solution for sustainably managing the regions' waste and set an industry standard for operations. The partnership of Durham and York and their decision to build this facility reinforces the important role that energy-from-waste plays in sustainable waste management efforts and in creating new reliable, renewable energy sources."
Got a story? Email news@theconstructionindex.co.uk