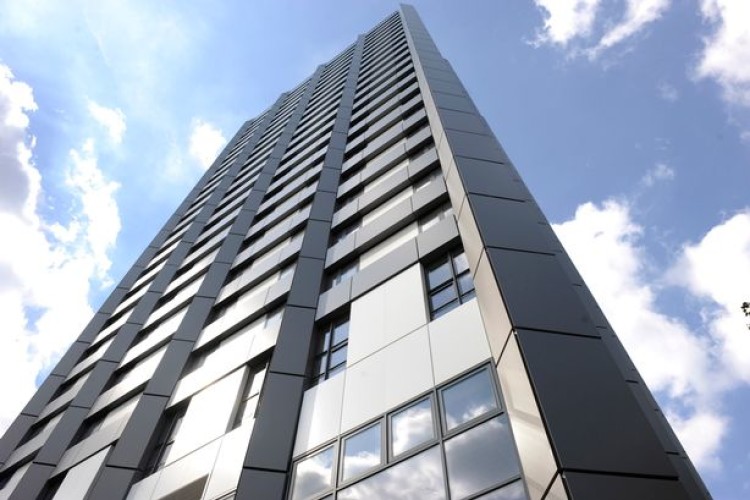 Cladding panel manufacturer Arconic has spoken out to distance itself from the 14th June blaze in the London tower block that took at least 79 lives. It said that how the panels are used is outside of its control but it would do what it could to prevent them being used again as they were at Grenfell Tower.
Arconic issued the following statement on 26th June:
"The loss of lives, injuries and destruction following the Grenfell Tower fire are devastating, and our deepest condolences are with everyone affected by this tragedy. We have offered our full support to the authorities as they conduct their investigations.
"While the official inquiry is continuing and all the facts concerning the causes of the fire are not yet known, we want to make sure that certain information is clear.

"Arconic supplied one of our products, Reynobond PE, to our customer, a fabricator, which used the product as one component of the overall cladding system on Grenfell Tower. The fabricator supplied its portion of the cladding system to the façade installer, who delivered it to the general contractor. The other parts of the cladding system, including the insulation, were supplied by other parties. We were not involved in the installation of the system, nor did we have a role in any other aspect of the building's refurbishment or original design.
"While we provided general parameters for potential usage universally, we sold our products with the expectation that they would be used in compliance with the various and different local building codes and regulations. Current regulations within the United States, Europe and the UK permit the use of aluminum [sic] composite material in various architectural applications, including in high-rise buildings depending on the cladding system and overall building design. Our product is one component in the overall cladding system; we don't control the overall system or its compliance.
"Nevertheless, in light of this tragedy, we have taken the decision to no longer provide this product in any high-rise applications, regardless of local codes and regulations."
Got a story? Email news@theconstructionindex.co.uk