Called simply Water Barrier, it self-deploys once in position, using the weight of the water to form its structural shape and strength. The water lifts the top of the barrier and weighs the base down to form a seal. This self-opening method reduces the time, effort and number of people required to deploy it, making it quick to set up, Groundforce says.
It does not require hard standing ground and can be adapted for use on any surface, from ditches to pavements and stairs.
Groundforce is offering it for sale or rent. Made from PVC, it comes in a range of size, from 38cm high by 7.6m long up to 198cm high by 15.2m long. The barriers are modular and can be connected to make longer lengths.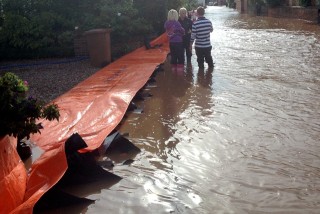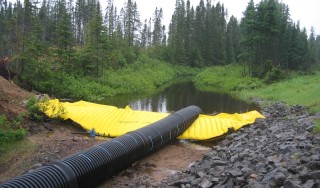 Got a story? Email news@theconstructionindex.co.uk