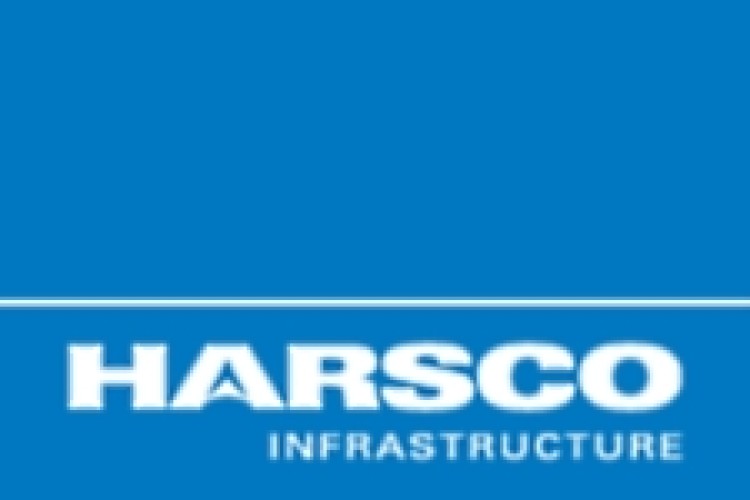 The performance is considerably worse than in 2009, when the access specialist was in the red to the tune of £10.7.
Turnover was down to £107.5 from £122.4m.
Harsco, known as SGB until 2009, is owned by US industrial services giant Harsco Corporation.
The split of turnover across the Harsco UK business during 2010 was:
Sales: £27.1m (2009: £34.4m)
Equipment hire: £27.2m (£35.2m)
Contracts: £53.3m (£52.8m)
During the fourth quarter of 2010, Harsco undertook a "large scale restructuring programme" to reduce the cost base of the business, which resulted in £8.5m of exceptional costs. The firm paid out £2.7m in redundancy.
In June 2011, Harsco disposed of its "non-core" accommodation and event services businesses to Wernick Group to concentrate on "blue chip construction and industrial customers".
The value of its assets, chiefly plant and machinery, fell during 2010 from £158.9m to £113.8m.
"The company's result in 2010 was a direct result of the continuing poor market conditions in the UK construction sector," said director Christopher McGalpine. "The difficulties faced... resulted in significant reductions in margins as pricing became highly competitive.
"In the light of these circumstances, the directors have considered the going concern position of the company. Harsco Infrastructure Group, one of the company's immediate parents, has indicated that the necessary finance will continue to be available to enable the company to continue to trade for the foreseeable future."
Got a story? Email news@theconstructionindex.co.uk