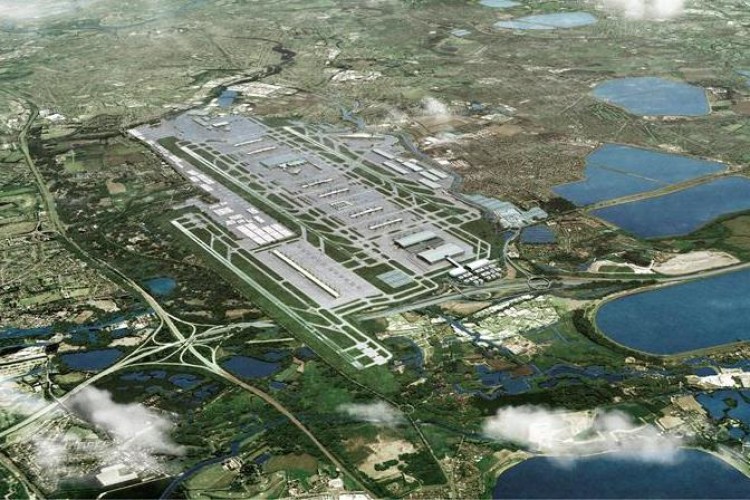 In response to consultation with local residents, Heathrow now proposes to move its proposed third runway further south than it was proposing last year, affecting 200 fewer homes, preserving old buildings in Harmondsworth and maintaining the existing M25/M4 junction.
It proposes a new section of the M25 motorway to be tunnelled and upgraded alongside the existing section. To further appease local discontents, it has set aside a £550m compensation fund for property owners and money for local schools, parks and flood protection schemes.
Heathrow's revised plan for an additional runway to the north-west is one of three options shortlisted by the Airports Commission. It is also considering the construction of a second runway at Gatwick and an independent proposal to extend Heathrow's existing northern runway to create separate take-off and landing strips.
Gatwick and Heathrow Hub have both elaborated on their initial submissions delivered last year but remain largely unchanged.
Heathrow Airport development director John Holland-Kaye said: "We have worked closely with local residents, listened to their concerns and improved our plans. Our submission reduces the number of properties that would need to be purchased and the number of people affected by significant noise. We would establish a fund to enhance local amenities and compensate residents more generously than previous UK infrastructure projects."

Mr Holland-Kaye, a former divisional CEO at Taylor Wimpey and operations director of Taylor Woodrow, takes over as CEO of the airport in July.
London Gatwick CEO Stewart Wingate said: "As we reach this critical point in the aviation debate it is clear that the Airports Commission has a very real choice to make: expand Gatwick and create genuine competition in the market with lower fares for everyone, or move back to a London airport market dominated by a single player and saddle the next generation with higher air fares.
"Why would you choose to fly a quarter of a million more planes every year over one of the world's most densely populated cities when instead you can fly them mostly over fields? Why tunnel part of the busiest motorway in Europe – the M25 – causing serious traffic disruption, when you can build on land already set aside for expansion? The choice is an obvious one. Expand the best and only deliverable option – Gatwick – and create a market that serves everyone."
The Airport Commission's interim report, published last December, concluded that there is a need for one more runway in the southeast by 2030. It also found that it is likely that a second new runway will be needed by 2050. The commission is expected to make some sort of final decision after the 2015 general election.
Got a story? Email news@theconstructionindex.co.uk