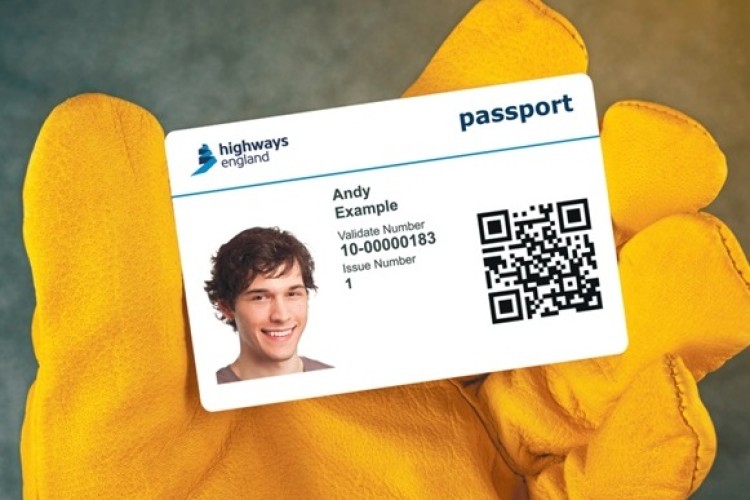 Workers on Highways England sites now have just a year to organise their cards. Each card costs an £30 (£5 to replace lost cards) and workers are told that their employers will foot the bill.
The scheme comes on top of existing card schemes in the construction industry, including the Construction Skills Certification Scheme, whose cards are already required on most major sites. It is not clear what discussions there may have been between the two organisations.
Called the health & safety passport, the Highways England scheme has been developed with the aim of simplifying the method of gaining access to construction sites. Every eligible construction worker on site will have personalised smart card, with embedded information on their credentials, competency, qualifications (including CSCS) and fitness to work. The card is checked using smartphone technology.
Highways England operations regional director Simon Jones said: "Our health & safety passport scheme sets a common safety standard for colleagues across our supply chain. It will make it simpler for staff to transfer between sites and for companies to verify that the people who work for them have the training, qualifications and competencies to work on any site.
"We hope that within 12 months all the suppliers we work with will be using the system."

Working together with more than 20 different suppliers and partners from across the industry, the common introduction course delivered by Lantra covers all major projects and construction and renewal sites.
To get their health & safety passport, all those involved in construction work on the strategic road network must undertake the Highways England common induction course, which covers the principle hazards and risks, legislation and best practice of road safety. Every cardholder then has to go on a refresher course every three years.
Delivery of the training has been contracted to Lantra rather than the Construction Skills Certification Scheme (CSCS). CSCS card holders also have to pass a health & safety test.
The Highways England card scheme is managed by Mitie, which has developed software so that cards can be securely checked on-site using a desktop card reader or mobile phone technology.
Got a story? Email news@theconstructionindex.co.uk