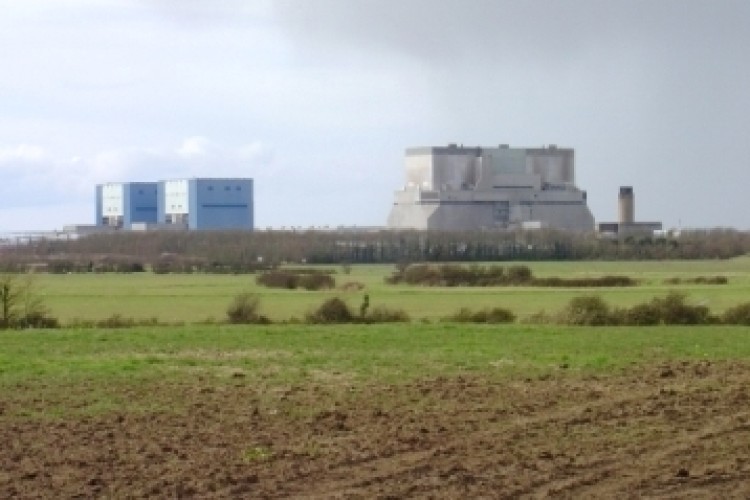 They say that it will be the best paid construction scheme that the UK industry has ever seen, with a minimum craft rate of £13 an hour.
If it ever gets going, the project near Bridgwater in Somerset will be the largest single site construction project in Britain with 5,000 workers employed at the peak of construction.
After months of negotiations, unions Ucatt, Unite and GMB have secured agreement with the client EDF Energy and principal contractor Bouygues Laing O'Rourke for a common framework agreement which addresses how industrial relations will be managed and a civil engineering sector agreement.
 The common framework agreement establishes how industrial relations will be managed on the project and guarantees that the signatory unions will be provided with the necessary facilities to ensure workers are treated fairly.
In what is described as an important step to combat casualisation and poor productivity, the site will only directly employ workers through PAYE. For the first time in such an agreement there will also be strict rules placed on the recruitment of workers through employment agencies. A top of the range occupational health scheme will be established to help ensure the short-term and long-term health of the construction workforce.
The agreement also makes clear that the training of traditional apprenticeships and adult trainees will be a priority. A target of training at least 500 apprentices and adult trainees during the lifetime of the project has been set.
The civil engineering sector agreement establishes pay rates for the workforce that are significantly above those agreed by the Construction Industry Joint Council. By the time work begins, which is expected to be in 2014, the craft rate will be at least £13 an hour.

The agreement also sets out provision for a bonus scheme, a productivity scheme and milestone payments, which has laid the foundations for the best paid construction project the industry has seen.
In another first, the agreement establishes clear rules to ensure that workers will make and receive significant pension payments while working on the project. Pension payments will begin at £10 per week of matched funding between employers and employees. By January 2017 workers will see an amount equal to 10% of their pay being placed in their pensions, through 5% matched funding from employees and employers.
Ucatt general secretary Steve Murphy said: "This ground breaking agreement will ensure that workers building Hinckley Point will receive excellent rates of pay and first class conditions. This agreement will act as the blueprint for all future major construction projects."
Kevin Coyne, Unite national officer for energy and utilities, said: "A new nuclear power station at Hinkley Point will be a significant milestone towards meeting Britain's low carbon energy needs. We're pleased that progress towards a greener future is also characterised by good pay and conditions for thousands of highly skilled workers. The agreement reached between the unions and employers is the result of intense but constructive negotiations.
 "This agreement sends a clear message to the rest of the construction industry that good productive relationships can deliver positive results. The unions and employers have made real progress in laying the right foundations for this important project. It is now time for the government to stop delaying and give EDF the certainty it needs so the company can get on with the job of meeting the UK's energy needs."
 GMB construction officer Phil Whitehurst said: "The two agreements signed by all three unions involved will ensure that workers building the first in a new generation of nuclear power stations, will be directly employed, well rewarded, and treated with respect and dignity supported by the trade unions under the structures negotiated over the past twelve months or so with EDF."
Got a story? Email news@theconstructionindex.co.uk