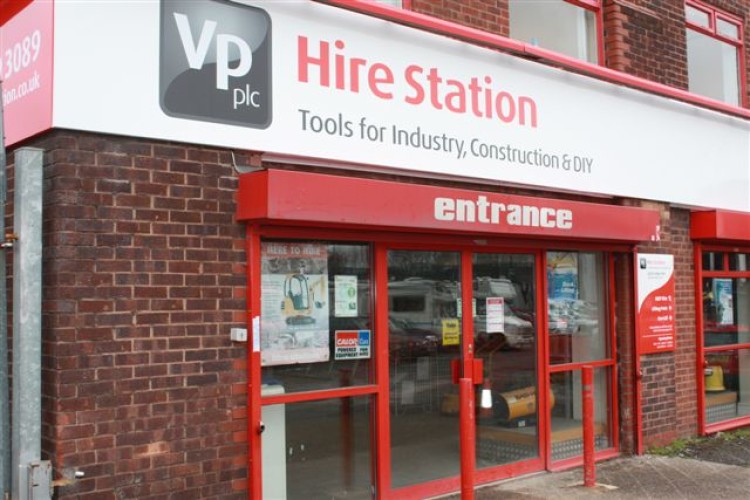 SPS will provide Hire Station with multi-channel billing comprising print and e-Billing to drive cost efficiencies and business process improvements, and support Hire Station's commitment to being environmentally-friendly.
SPS will be generating e-Billing information for the customers of three divisions - Hire Station, ESS Safeforce and MEP Ireland. When combined, SPS will be sending out approximately 1million invoices, credits, statements and reminder letters to customers each year.
This is the very first time Hire Station has used e-Billing. Invoices will be processed and despatched to customers daily. Customers will be sent an email telling them that their invoice is ready to view and be given a link within the email to click on, which directs them to a website where by entering their user name and password they can then access their invoices. Invoices can then be saved and/or passed through for authorisation. Any subsequent retrieval of an invoice will be ghosted with the word 'copy' to ensure that mutiple original invoices are not generated.
Any number of recipients can be set-up so that different departments or even external third parties, e.g. the customer's accountants, can receive a copy of the invoice. The customer can also download in alternative formats  to upload directly into their Accounts Payable system, eliminating the need to key in invoices for payment.
The 'pull' functionality of SPS' e-Billing was particularly attractive to Hire Station, allowing them to trace and manage payments more efficiently than ever before.Hire Station can now see when and by whom documents have been opened. They can pick up any queries raised by a customer quickly and use the system for responding to the customer with the appropriate solution without delay. It also allows them to see who is using the new system and assist them in planning future campaigns to increase customer uptake to e-Billing.
"SPS was the right choice for us, as being completely new to e-Billing we wanted a partner who had the knowledge, technology and flexibility to work with us not just in starting-up, but in identifying ways in which we can work better in the future," said David Warrington, Financial Controller, Hire Station


David continued:
"Thanks to SPS we now have an intelligent system that will help us to track and encourage faster payments and identify any issues before they become a problem. It's also a system that will save our customers valuable time and resources as the e-invoice can just be uploaded into their accounting systems, avoiding any loss of paperwork and, given its electronic format, reducing pressure on their own physical storage."
The second phase of the project is to link Proof of Deliveries to invoices to reduce customer queries and remove potential barriers to payment. The customer can no longer delay payment of an invoice because they have not seen a copy of the delivery note to support the invoice - the Proof of Delivery will be attached to the invoice. SPS also plans to automate Accounts Payable invoices to enable the capture of key data for analysis.
Jonathan King, CEO of SPS UK & Ireland, is extremely pleased to be working with Hire Station:
"This is an exciting project for Hire Station and for SPS. We look forward to working with Hire Station to help deliver better practices and processes, cut costs and assist them in achieving their goals. It's also a great chance for us to demonstrate our knowledge and skill in managing the successful transition from print to online."
Got a story? Email news@theconstructionindex.co.uk