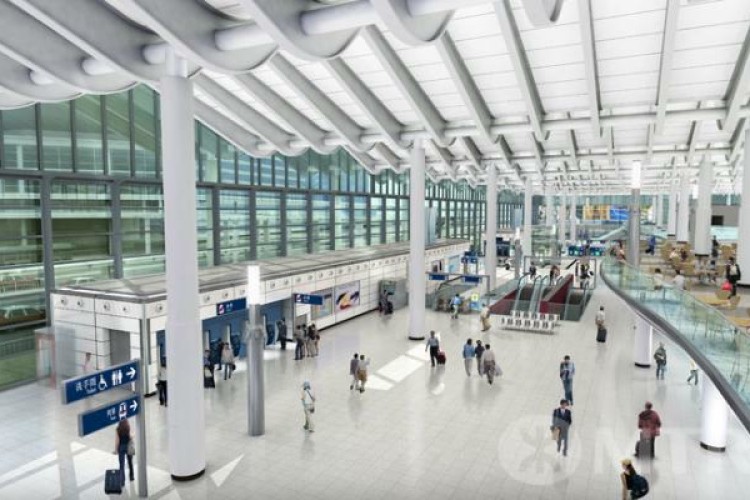 The suspect concrete at the Hung Hom Station platform of the Shatin to Central Link project may be broken out conduct safety checks. The Highways Department recently found out the concrete on parts of the platform slab had crumbled, even exposing steel bars in some cases.
Secretary for transport and housing Frank Chan said that the government will not compromise on railway safety. The government has asked the Mass Transit Railway Corporation to fully review and verify all records. He added that the government can only consider how a loading test should be carried out after the records are thoroughly reviewed.
Chan said that the Government will consider the credibility of the data submitted by the corporation before deciding its next course of action, and it will not rule out breaking open a portion of the concrete connecting the platform slab and the diaphragm wall for inspection.
Chan also said the government will also look into ways to enhance the management and supervision of railway projects. "We are of the view that there (is) very likely deception and hiding of facts in the process," he said. "This is something not within the system, because all management systems are basically based on trust and of course there are checks and balances. But somehow the system doesn't work this time and we will look into that, as to how the MTR Corporation as well as the government team should improve in future."
Got a story? Email news@theconstructionindex.co.uk