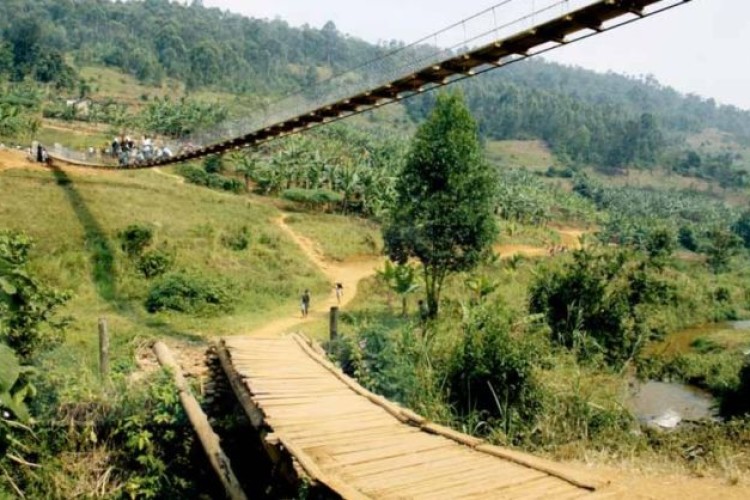 They will be working with non-profit organisation Bridges to Prosperity (B2P) to build a wooden suspension bridge more than 70m long over the Ururumanza River in Muhanga-Ruhango, in Rwanda's Southern province.
The river is currently impassable during the rainy season, cutting off access to schools, doctors, and markets.
Hochtief's overall coordinator for the project is Felix von Platen, who will be managing a team that includes employees from the UK, the Czech Republic, Slovakia and Germany. He said: "We are looking forward to our two-week project in Africa and are excited to work in this environment. The new bridge will enable up to 7,000 children from the region to make their way to school safely in the future."

CEO Marcelino Fernández Verdes added: "By building the footbridge, Hochtief is helping Rwanda not only financially but also with expertise and the personal involvement of our employees. This is a great example of our global sustainable and social involvement. The involvement also fits in well with our core activities of building infrastructure projects."
One of the team's tasks will be to share their expertise in construction with the local population and show them how to maintain the bridge. The construction materials will be procured from the surrounding area and local suppliers.
This is the fourth time that Hochtief has supporting a bridge construction project in Rwanda. In total, the construction group has built 17 bridges in Africa and Central and South America together with its subsidiaries Turner, Flatiron und EE Cruz.
Got a story? Email news@theconstructionindex.co.uk