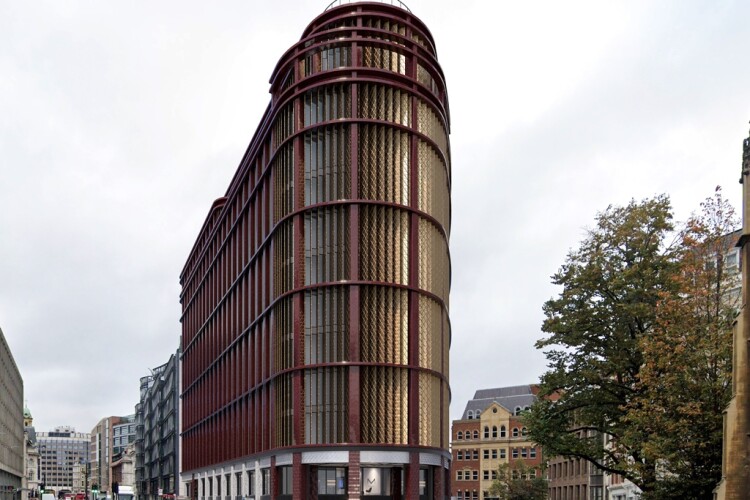 Dominvs Group's plans for the 61-65 Holborn Viaduct site were approved this week by the City of London Corporation's planning and transportation committee.
The new building, 13 storeys and 42.3 metres high, is designed by Stiff and Trevillion Architects with Jonathan Cook Landscape Architects.
The public realm will be changed by the construction of a new viaduct connecting Holborn Viaduct and Snow Hill, as well as a gateway to the new Museum of London at Smithfield's. The public will also have access to a roof terrace offering panoramic views across the east of the city towards St Paul's Cathedral.
The London School of Economics, located nearby, wants to increase its number of student beds from 4,500 to 6,000 over the next five years, following the government's recent commitment to the enrolment of 600,000 international students by 2030.

Dominvs Group director Jay Ahluwalia said: "From extensive consultation with the City Corporation and key local stakeholders we sought fresh thinking, submitting a scheme that enriches the existing neighbourhood while meeting the need for purpose-built student accommodation in the area.
"Our scheme introduces a new, highly sustainable building of exemplary design quality, including cultural and community use across ground floor level, a publicly accessible roof terrace with views towards St. Paul's Cathedral, and significant public realm improvements, including active frontages and a new pedestrian route connecting Holborn Viaduct with the Museum of London.
"The application was brought forward with support from the London School of Economics and we are working with the Creative Land Trust to help deliver an exciting cultural and community use offer."
Alastair Moss, chair of the City of London Corporation's planning and transportation committee, said: "This high-quality scheme is a positive step in the Square Mile's rapid recovery from the coronavirus pandemic."
Got a story? Email news@theconstructionindex.co.uk