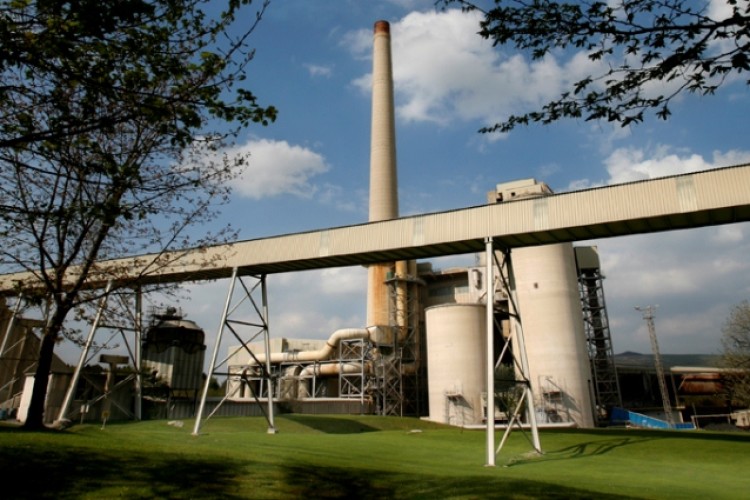 If the big story in the cement and concrete sector last year was the proposed merger of Lafarge and Anglo American's UK operations, the big story this year is the birth of Lafarge Tarmac and the dawn of Hope.
Hope is the new major force in the sector, created from those bits of Lafarge and Tarmac that were sold to satisfy the requirements of the Competition Commission. And while Hope may be as good a name as any for a new business launching in the current economic climate, it actually stems from the village in the Derbyshire Peak District that has the country's biggest cement works. Previously owned by Lafarge, the Hope cement works is the new company's biggest asset, with a production capacity of 1.5 million tonnes a year.
Even before Lafarge and Anglo American hatched their joint venture plan the Office of Fair Trading was antsy about the cement market being controlled by just four big international corporations, with little scope for new entrants to shake things up. France's Lafarge had bought out Blue Circle in 2001; Cemex of Mexico took over RMC in 2005; and Hanson (formerly Castle Cement) was taken over by Germany's HeidelbergCement in 2007. When Anglo American decided to push its Tarmac division into bed with Lafarge, the OFT was swift to refer the deal to the Competition Commission.
After consultation, the Commission directed Tarmac and Lafarge to sell a considerable swathe of assets: the Hope works, along with the nearby Dowlow quarry and three linked rail depots; a network of 172 readymix (RMX) plants, representing well over half of the proposed joint venture's RMX capacity; six aggregate quarries as well as Tarmac's share of two quarries owned through its Midlands Quarry Products (MQP) joint venture with Hanson; and two asphalt plants, as well as Tarmac's share of five plants owned through MQP.
"A large-scale disposal like this is the only way to get a new entrant of sufficient scale to break into the UK cement market and thereby ensure that this joint venture does not damage competition," said Competition Commission chairman Roger Witcomb. "It is essential to maintain the number of cement producers by bringing in a new player through the sale of the Hope cement plant."
With a production capacity of 1.3 million tonnes a year, Hope is the UK's biggest cement plant, rivalled only by Cemex's Rugby plant.
Witcomb added: "The combination of the two parties' RMX businesses as originally proposed would have played a significant role in increasing the potential for coordination in the cement market. The sales will address that issue as well."
An early candidate to buy these assets was Breedon Aggregates, created in 2010 by the dream team of Peter Tom and Simon Vivian, former bosses of Aggregate Industries and Hanson respectively. Breedon has made no secret of its appetite for acquisitions, but so far these have been comparatively small scale – C&G in Lincolnshire in 2011 and Nottingham Readymix last year. Breedon has 40 concrete batching plants across Scotland, central England, East Anglia and eastern England. For contractors requiring smaller loads of readymix concrete, a new mini mix service called 1stMix was also launched last year.
Breedon's interest in the Lafarge/Tarmac assets soon dwindled when it was unable to come close to an agreement on price.
Instead the buyer that emerged by November 2012 was Mittal Investments, the private investment vehicle of the Mittal family, which made its fortune in the Indian steel business. Lakshmi Mittal, known as the 'king of steel', is chairman, CEO and 41% owner of ArcelorMittal, the world's biggest steel company. Although he is Indian, he spends enough time at his London home to satisfy the Sunday Times Rich List, which has had him at the top of the pile for the past seven years as Britain's richest man. The size of his fortune was marked back by nearly £5bn in 2012, however, but remains a still perfectly adequate £12.7bn.
To sit at the cement industry's top table, it seems, requires serious money. Peter Tom's £40m personal fortune, as calculated by the same newspaper, suddenly just doesn't cut it.
The price agreed by Mittal Investments came to £285m including up to £30m contingent on the performance of the assets over the next three years. Mittal's new company began life on 7 January 2013 as Hope Construction Materials.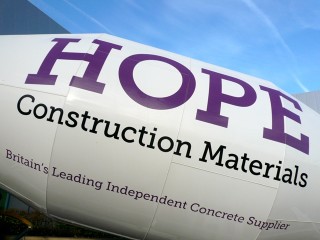 Hanson has subsequently exercised its right to take full ownership of MQP, but there is still plenty of Hope left. Hope bills itself as "Britain's leading independent construction materials supplier". Where Breedon is predominantly an aggregates business with concrete interests, Hope's core business is cement and concrete. It has more than 800 employees plus 400 contract drivers and is expected to have an annual turnover of around £300m this year.
The management, sales, distribution and support function staff got their jobs with Hope by going through a selection process at the end of 2012, creating a team, it is said, which is enthused by the prospect of establishing a brand new business.
Operational employees that were based at divested sites were transferred to Hope under the TUPE regulations. Having known that their sites had been on the 'for sale' list for some time, demoralisation could have taken root, but by all accounts the workforce remained energised throughout.
Meanwhile, on the other side of this sector shake-up, the pooled assets of Anglo American and Lafarge were renamed Lafarge Tarmac, a 50:50 joint venture between the two companies. Where Hope calls itself "the leading independent supplier", Lafarge Tarmac's boast is simply "the leading supplier".
Lafarge Tarmac is expected to save its parent companies £60m a year in synergy savings.
The business brings together an integrated portfolio of services and solutions, spanning readymix concrete, cement and lime, aggregates, asphalt and contracting services, as well as a significant recycling business.
Operating from 90 concrete plants, and having a fleet of mobile units with the capacity to supply complex projects from 5,000 to a million cubic metres, Lafarge Tarmac's readymix division forms a significant part of the new company.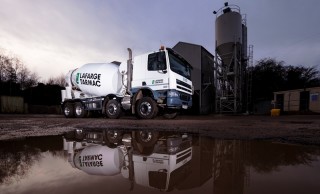 "Our readymix offer is underpinned by a network of high-quality plants, from which we serve all major urban conurbations, as well as supplying bespoke projects via our mobile units. Our integrated operating structure brings together commercial, distribution and technical experts, enabling us to offer a coordinated service from 17 local sales and distribution centres," says Jeremy Greenwood, Lafarge Tarmac Concrete managing director.
Contractors will gain from having a stronger supplier, he says, since neither Lafarge nor Tarmac could supply either the choice or expertise that Lafarge Tarmac now offers. "Readymix customers benefit from having access to Lafarge Tarmac's wider business capability and solutions; for example additional distribution capability, nationwide access to raw materials and industry expertise," he says. "Importantly, this ensures that we have the flexibility and capacity to meet the supply requirements of any type or size of project – from small schemes through to major housing, commercial, or infrastructure projects."
Among the side effects of the break up and reconfiguring of the businesses, some contracts previously won by one company are now in the hands of a competitor. For example, in October 2012 Tarmac secured a £3m contract to supply specialist concrete for a new energy-from-waste plant being built by Lagan Construction for Viridor at Trident Park in Cardiff. Tarmac was all set to supply 38,000m3 of concrete for the £250m project, including a large volume of its premium TopProof water resistant concrete, for the facility's waste transfer bunker.
This is now a Hope contract, however, and an early opportunity for the new guys to show what they can do. Hope has its own range of proprietary performance products with technology inherited from both Tarmac and Lafarge. The branding and marketing of these has yet to be determined, Hope says.
Got a story? Email news@theconstructionindex.co.uk