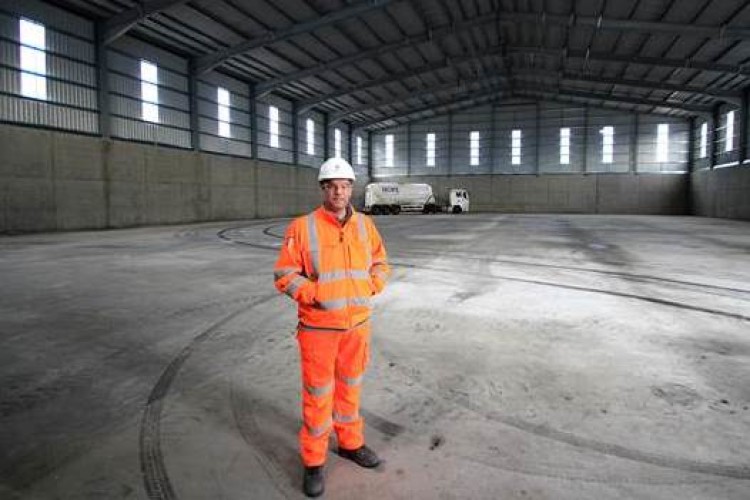 Hope is now two years old – it was January 2013 that Mittal Investments bought the bits of Lafarge and Tarmac that competition authorities required them to sell before they could merge. The biggest asset acquired was the cement works in Hope in the Derbyshire Peak District, which supplies approximately 15% of the UK's cement consumption
To mark its second birthday, Hope has initiated several major capital projects designed to improve the plant's operations.
These include:

Completion of a multi-million pound system to increase the amount of sustainable waste-derived fuels the operation can accommodate; as well as being a 'cleaner' energy source this helps to make use of waste which would otherwise be landfilled;
An internal overhaul of the landmark Hope chimney, which will involve the construction and use of a second temporary chimney for a number of months;
Construction of a new storage facility to increase stock holding of cement clinker; this should help secure a consistent supply of cement to the construction industry;
Improvements to the way the raw materials are fed into the twin kilns – the 70m long, 4.9m diameter rotating steel cylinders which are the heart of the cement-making process; and
Maintenance and refurbishment of a large section of one of the two kilns.
Hope Works operations manager Ed Cavanagh said: "We are very excited to be involved in the largest investment programme on site for many years. This works has operated for more than 85 years and directly employs nearly 200 people, making a massive contribution to the UK construction industry, producing 1.5 million tonnes of cement at the site in 2014.
"The installation of the new kiln shell section is a spectacular piece of engineering involving several teams and very careful planning. We are delighted with the way that this individual project has evolved and look forward to seeing the others progress to schedule. Once this programme is complete, we will have an upgraded production plant, ready for the challenges of an increasingly busy time for building in the UK."
Got a story? Email news@theconstructionindex.co.uk