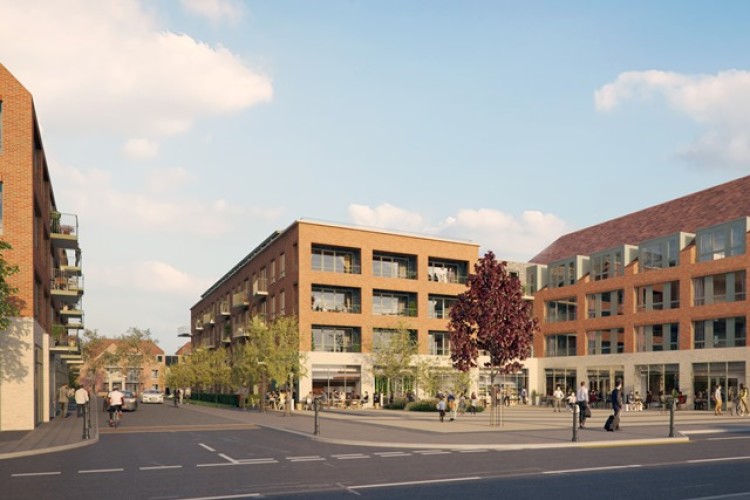 Under the deal A2 Dominion will pay £94.7m, of which £29.7m will be paid once Inaldn Homes has completed the development.
Inland Partnerships, the construction arm of Inland Homes, will undertake the development phase on behalf of A2 Dominion.
Completion of the land sale is expected by the end of this month, while construction work has already started on the 10-acre town centre site close to Heathrow Airport. Expected to take four years, the development will comprise 357 homes in buildings ranging from one to five storeys, as well as 619 m2 of commercial space and the provision of 442 m2 of educational space, together with public open space, associated car parking and infrastructure upgrades.

As part of the transaction, the 619 m2 of commercial space will be transferred back to Inland for a nominal sum once construction is complete.
Inland Homes chief executive Stephen Wicks said: "This is a major step forward for Inland. Not only is it the largest land sale in the group's history, but it also represents a major build contract for Inland Partnerships, which now has a forward order book of approximately £100m.  These transactions allow us to recognise land profits while also securing self-funding, cash positive construction contracts that provide a balance to open market speculative housebuilding.
 "Inland currently has 550 homes under construction for private sale and this latest partnership contract brings the total number of homes being built for housing associations, a growing customer base for us, to over 500. This deal, together with our pipeline and the supportive market backdrop, gives us confidence that within two years the Inland Group will complete the construction of over 1,000 residential homes per annum."
Got a story? Email news@theconstructionindex.co.uk