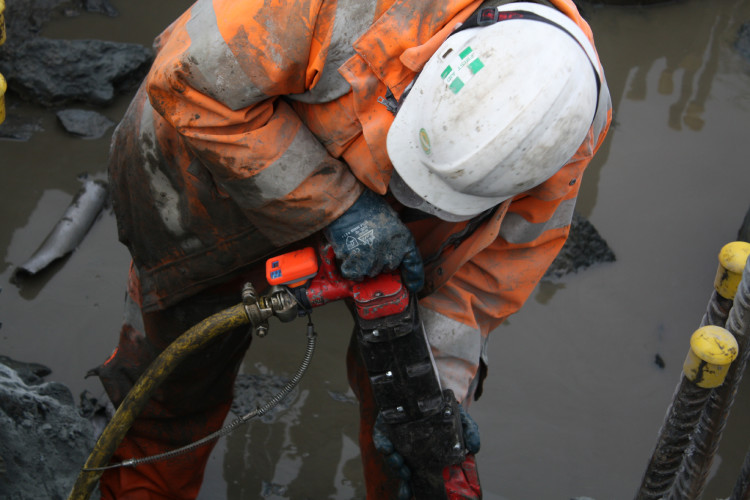 In 1985, vibration white finger was officially listed as a prescribed condition in the UK.
Now, with more than £100m of government compensation having been paid out to victims, many firms in the quarrying and mining sector are introducing preventative solutions.
Medically known as Hand Arm Vibration Syndrome (HAVS), Vibration White Finger (VWF) affects thousands of British construction workers, and many more in industry as a while. Some two million people are exposed to the risk of VWF daily, and that number is expected to rise.
HAVS is the result of over exposure to vibration equipment - such as power tools, diggers and grass cutters - and can mean painful and disabling injuries of the blood vessels, nerves, joints and muscles in the hands and arms and in extreme cases it can mean the loss of fingers.
In 1997, 12 years after HAVS was recognised as a serious medical problem, the Miners High Court awarded £127,000 to a number of coal miners in recompense for developing VWF from working with vibration equipment.
By 2004, that sum had risen significantly as the government reported it had paid out £100m to people suffering from the VWF across Britain.
As startling as these figures are, many large private sector organisations are still not investing in VWF prevention.
Companies throughout the UK and Ireland want and need to be viewed as considerate employers, which is why they have invested in new preventative technology to safeguard their employees.
Aggregate Industries, one of the UK's big five aggregate firms, has started using a safety device on its power tools called the HAVmeter.
For the last 18 months the gadgets have been used by its employees at their Waddington Fell Quarry, a dimensional stone and sand quarry.
The site sees production and maintenance staff using multiple power tools on a day to day basis for heavy jobs such as primary and secondary crushing and sawing processes – and the use of the HAVmeter system is helping to ensure workers are able to monitor vibration in order to keep themselves protected from injury.
Gordon Dick, site manager of Waddington Fell Quarry, explains the impact of the gadget: "We have become increasingly aware of the issues of Hand and Arm Vibration Syndrome on site over the last few years and are aware of the risks to both our maintenance and production staff.

"Most quarries across the UK will be using exactly the same power tools and exposing their operators to the same level of Hand Arm Vibration risk.
"After starting a paper based system to monitor vibration levels a few years ago, it was clear that this system wasn't going to work, with time being wasted and results not always being accurate."
The HAVmeter allows any workers using vibrating tools to monitor their exposure levels to Hand Arm Vibration.
At the beginning of each shift, the worker signs out a HAVmeter from a 'base station' using their own personalised card which is programmed with the levels of exposure they should work within. They then attach the device to every tool they use during their shift.
The HAVmeter provides a constant readout of exposure level and flashes a warning to the worker when his/her exposure limits are reached.
"It improves productivity as workers no longer have to put the tool down to check the stop watch," says Dick, "work can be constant until the flashing LED hits red.
This also allows both employee and employer to know exactly who has been doing what and when.
HSE regulations require employers to take responsibility to monitor time spent using vibration machinery. The HAVmeter system builds up a detailed record of tool usage and HSE exposure points for each employee every day.
Once the data is uploaded into the accompanying Toolminder software, a set of standard and custom reports can be created that show workers a full breakdown of their exposure to vibration levels that management and occupational healthcare staff can use to manage each employee's healthcare plan.
It gives the employer a comprehensive report on exposure of its workers to HAV levels in the workplace.
Dick says his team have been using HAVmeter for over 18 months now, with up to 25 % reduction in vibration exposure due to the greater accuracy achieved by the tools, meaning improved safety and time savings. He estimates that the time spent processing the data generated by HAVS is about 15 minutes on a daily basis and then 15 minutes once a month.
Got a story? Email news@theconstructionindex.co.uk