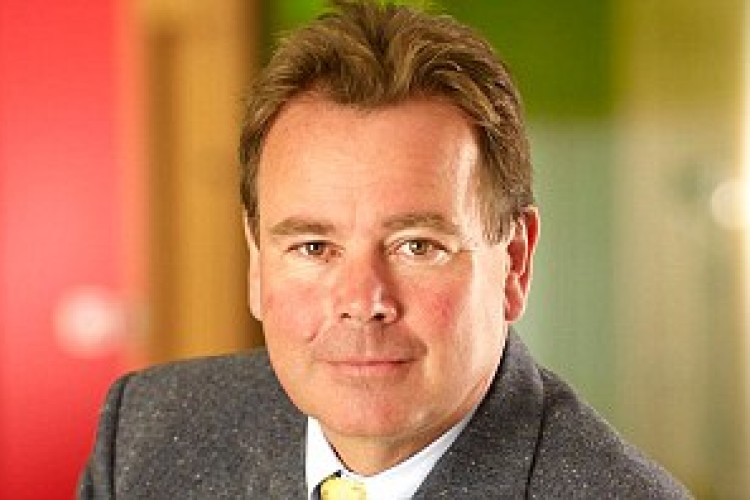 Andrew Livingston, currently CEO of Screwfix Direct, will take over as Howden CEO in the first half of 2018
Matthew Ingle, now 62, founded Howdens in 1995, making kitchen cabinets for the trade, with 14 depots and first year sales of £1m. In 2016 the company reported annual sales of more than £1.3bn, pre-tax profit of £237m and more than 450,000 account holders.  It now operates from 650 depots across the UK, and sees scope for up to 800.
Mr Ingle said: "Selling kitchens trade-only to builders was a new concept in 1994 and I must thank Derek Hunt from MFI for having faith in us and for backing the idea. When Howdens first started trading a year later with just 40 people and five kitchen ranges, I could not imagine the journey we would undertake. Thanks to our builder customers, we grew quickly, weathered both the problems with MFI in 2005 and the financial crisis, to emerge as a business which in the past few years has grown strongly and invested significantly in its future.  
"Howdens is well set for the future, and I believe that now is the right time for me to step down and pass the baton on to Andrew. As a company we have done well, are doing well and have great prospects for the future. I believe the company has the resources to look forward and to develop a new chapter in its development, and there are exciting choices for the new generation of leaders to make. I am very pleased that I will continue to be in touch with Howdens in the role of Lifetime President."


Richard Pennycook, Chairman of Howdens, commented: "Having founded Howdens in 1995, Matthew has been its driving force for more than twenty years. On behalf of the board and all our colleagues I thank him for his exceptional leadership. In addition to building a strong, growing and unique business whose culture is testament to his character, he has also created outstanding shareholder value. In recognition of his unique contribution to Howdens, the board has asked Matthew to become Howdens' honorary lifetime president."
His successor, Andrew Livingston, has been the CEO of Screwfix since 2013 and was previously commercial and ecommerce Ddrector from 2009 to 2013. Before joining Screwfix, he was commercial director and chief operating officer of Wyevale Garden Centres. And before that he was commercial director of kitchens and dathrooms at B&Q. 
Andrew Livingston said of his new job: "I am delighted to be joining Howdens. I have always admired the brand and I look forward to building on the excellent foundations to drive the business through its next phase of development and create further value for all its stakeholders."
Got a story? Email news@theconstructionindex.co.uk