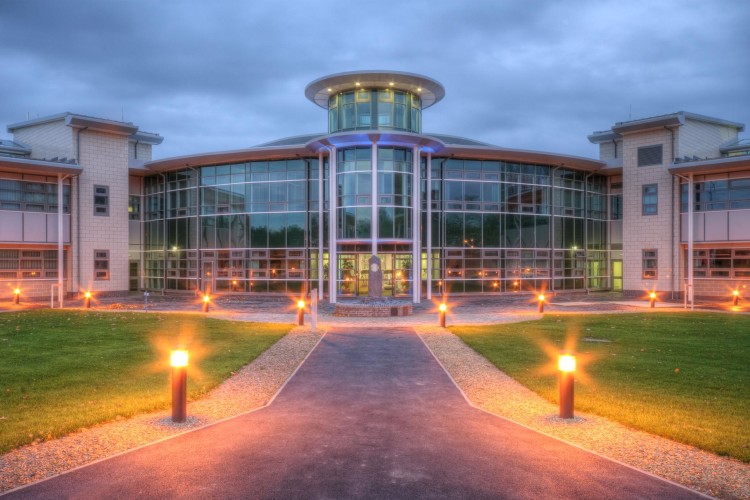 For easy access to concealed building services, Howe Green, market leader in specialist floor, access and drainage products, provided its innovative floor access panels.
As with most modern buildings, Madeley Academy contains a wealth of service pipes and wiring, including electrical, IT and communication cables and plumbing. To minimise obstructions and eliminate tampering, many of these services are concealed under the floors. To provide simple access to these services, Howe Green supplied its 5000 series and Visedge floor access covers.
The floor access covers were fitted by specialist subcontractor Covertron, working for main contractor Bowmer and Kirkland. The panels were supplied in a variety of sizes to suit the various applications throughout the building.
Set into the substrate, the panels sit 100% flush with the floor so as to not present a trip hazard to pupils and teachers. Market proven to withstand high volumes of foot traffic, the panels are also double sealed to ensure that they prevent water ingress and don't trap dirt or grease, making for exceptionally hygienic and easily cleaned floors.
The Visedge panels are specially designed for use in areas featuring soft flooring, such as rubber, vinyl, linoleum and carpets. At Madeley Academy they were used in a variety of different areas of the school including the Vocational Training Area, where classes are held in subjects such as beauty therapy. Here they were used in conjunction with vinyl flooring.
Perfect for use with tile, concrete or parquet flooring, the 5000 series access panels were used in the Academy's music suite. Here they were used to expertly conceal a number of complex pipe junctions hidden beneath the floor whilst allowing easy access in the event of maintenance. The versatility of the design of the 5000 series range offered the ideal way of providing access to the pipe junctions, as each panel was manufactured by Howe Green to Covertron's exact specification. The panels can be used as individual covers or turned into multi part duct runs, depending on project requirements.
Every access panel that Howe Green manufactures is made to the client's specifications. Due to the company's position at the forefront of modern design and high usage of technology, the specially tailored panels do not come at a cost usually associated with bespoke manufacturing. Instead, the custom precision panels offer exceptional quality at a very competitive price.
Featuring a range of specialist facilities including a large fitness centre, full size gym and suite of training rooms in keeping with the Academy's status as a sports college, the school was opened at the start of the academic year 2009. The Academy also boasts state of the art IT facilities, with every classroom benefiting from plasma screens and "computer banks". Designed as a user friendly school, the stylish and well conceived building provides a welcoming home for the schoolchildren of Telford.
The modern building is a further example of the use of Howe Green's products on the most innovative and high profile projects.
Got a story? Email news@theconstructionindex.co.uk