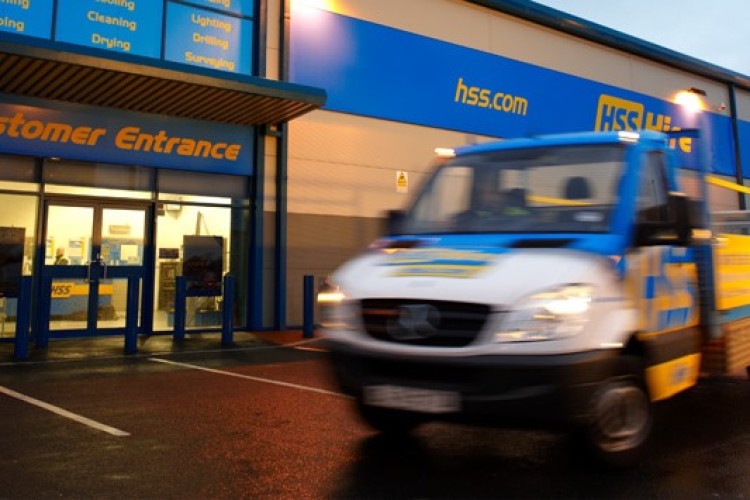 Too hire chain HSS Hire made a pre-tax loss of £85.2m in 2017 but the new chief executive has a plan to fix the business.
Much of the loss was down to the £66m cost of a reorganisation being implemented by new chief executive Steve Ashmore, who joined HSS  in June 2017 to replace John Gill. He closed 55 branches and made a slew of redundancies to cut overhead costs by £13m a year.
A further strategic review announced in December 2017 set out further initiatives to reduce costs by another £14m a year.

"Full implementation of each of these cost saving initiatives will take time and is not going to happen overnight, however we have a clear plan in place and are focused on executing these changes in order to reduce the leverage of our business," Mr Ashmore said.
He said: "Overall 2017 was a difficult year for HSS, mainly due to the impact of operational changes made in 2016. We have addressed this by focusing on the core rental business and reducing our cost base and I am pleased with how the business responded in the second half of the year. When I arrived in June, I instigated a thorough strategic review process, the results of which have given us clear direction and an ambition to restore the business to historic levels of performance. Whilst we are only a few months into implementing the strategy, early signs are encouraging, and we are pleased with the results of the changes made to our network and the associated cost savings. I have been particularly pleased with how the organisation has embraced and responded to the new strategic direction, and remain confident that we will be successful in delivering on our strategic priorities set out in December.
"Looking ahead the positive trading momentum has continued into the first quarter. This strong start to 2018 and good progress made on our strategic priorities gives me growing confidence the business can deliver on its full potential."
Got a story? Email news@theconstructionindex.co.uk