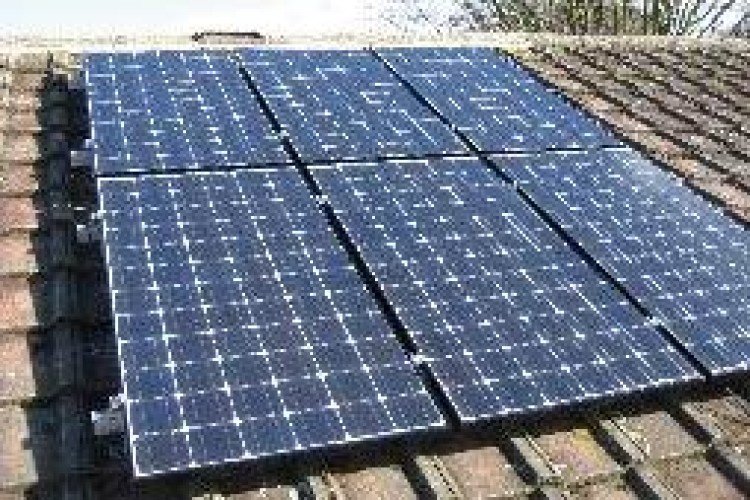 The firm, which turned over more than £50m a year, had offices across Britain and started trading in early 2011. It did not carry out the installation of solar panels but contacted prospective customers via a series of telephone marketing calls, leading to a home visit by a salesman.
The probe found that the Manchester firm engaged in 'serious mis-selling practices' during home visits to potential customers, The Insolvency Service said.
It said staff used high-pressure sales tactics, misrepresentation and other illegal or irregular sales practices.
Solar Energy Savings was wound up by the High Court in Manchester following a petition presented in the public interest by the government following an inquiry by Company Investigations, which is part of The Insolvency Service.
The inquiry found that customers were falsely led to believe that Solar was part of a government-backed or officially-authorised scheme providing discounts of up to 30 per cent, but that these were limited by number or time.

Solar's salesmen consistently overstated the performance of the panels and the return on investment likely to be achieved by the customer, and the firm falsely claimed to be a member of a trade body.
Customers were subjected to a sales pitch lasting more than two hours and signed contracts 'merely to get the salesman to leave their homes'.
They were also incorrectly told that the system could be reinstalled free of charge if they moved home.
At the trial, Solar did not admit the allegations but did not object to the winding-up order.
Scott Crighton, the investigation supervisor, said: "Solar Energy Savings Limited persistently and deliberately flouted both statutory regulations and industry-standard selling practices in order to generate sales, and widely-promoted a non-existent scheme in order to induce members of the public into signing a contract."
Got a story? Email news@theconstructionindex.co.uk