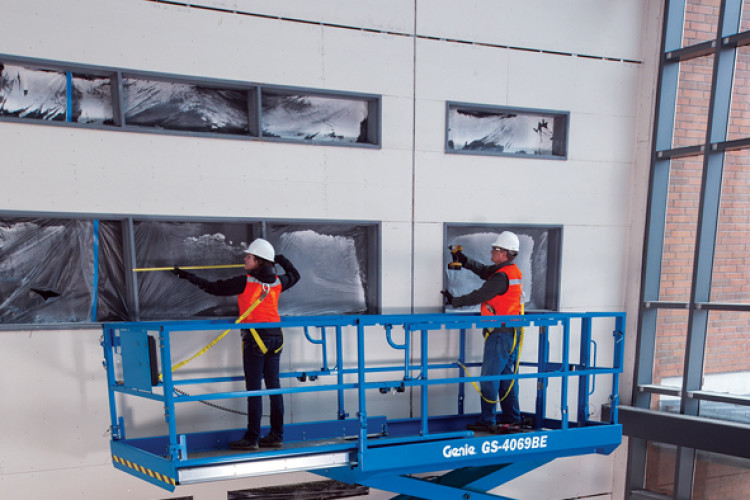 The highlights of the company's display are the GS-4069 bi-energy hybrid rough terrain scissor lift (below), the SX-180 boom lift and the Z-62/40 diesel articulating boom lift. The GS-4069 is one of three new models in the new Genie Bi-Energy scissor lift range. It has a working height of 14.12m and a lift capacity of up to 363kg and is "exceptionally" versatile, says Genie.
The machine has two operating modes (diesel and electric) for outdoor and indoor use.
This article first appeared in the March 2015 issue of The Construction Index magazine. To read the full magazine online, click here.
To receive you own hard copy each month in traditional paper format, you can subscribe at
http://www.theconstructionindex.co.uk/magazine#
Got a story? Email news@theconstructionindex.co.uk