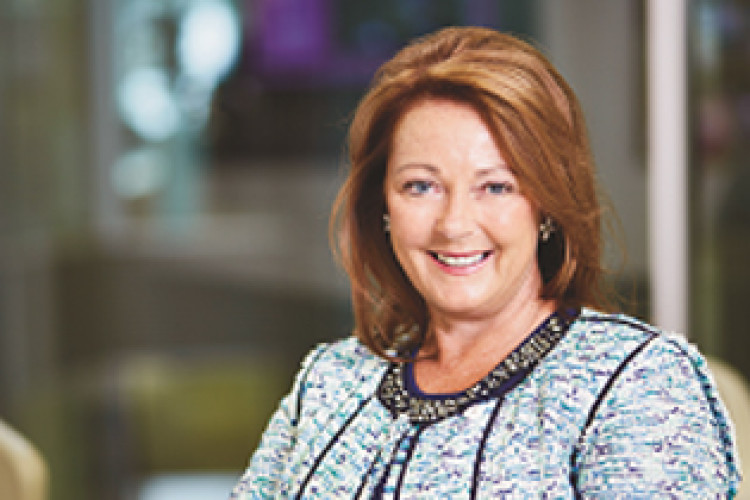 Adrian Ringrose handed in his resignation in November 2016 after 14 years as Interserve chief. He will remain in post until September to ensure a smooth handover.
Debbie White joined support services company Sodexo in 2004 as chief financial officer for the UK & Ireland and in 2008 was appointed CFO of Sodexo's North American business, before being appointed CEO of UK & Ireland in 2012. In 2015, she took worldwide responsibility for Sodexo's government and healthcare operations – a £5bn a year business in 34 countries.
After graduating with an economics degree from Cambridge University, Debbie White started her career with Arthur Andersen in the UK, before joining AstraZeneca. She later became a director at PWC Consulting.

Although Debbie White has extensive experience in providing facilities management, cleaning and catering services to large organisations, she appears to have little or no experience in construction. Her selection therefore suggests that we can expect Interserve to continue the direction of travel that Adrian Ringrose led it in.
Interserve chairman Glyn Barker said: "Having conducted an extensive search and selection process, I am delighted that Debbie White is joining Interserve as CEO. Debbie has considerable experience and expertise and a strong track record of success in running complex businesses in the international support services sector. I am confident that, under Debbie's leadership, the team will deliver the change and growth necessary to take Interserve forward and enhance shareholder value."
Debbie White herself said: "I am delighted to be joining Interserve. Over the years I have had a great respect for the company and its people and I am looking forward to leading the organisation into a new era."
Got a story? Email news@theconstructionindex.co.uk