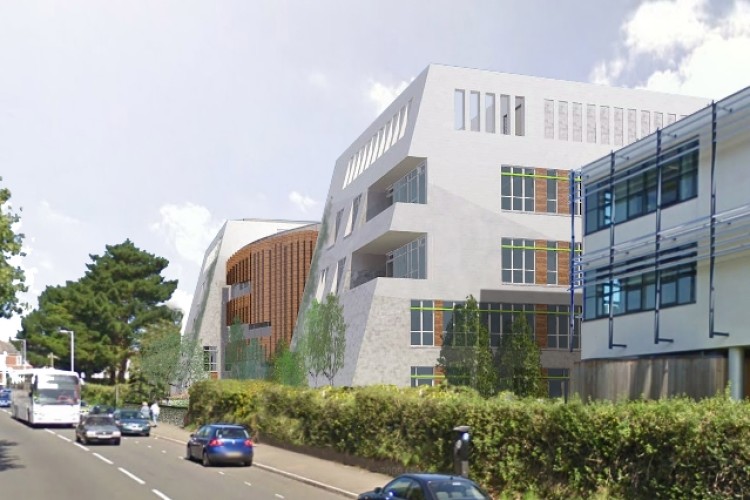 The Research, Innovation, Learning and Development (RILD) Centre is being built for joint clients the Royal Devon & Exeter NHS Foundation Trust, Peninsula College of Medicine & Dentistry  and the University of Exeter. Work will begin on site in April 2012.
The new RILD Centre at Wonford will take the form of a single new building, which will be shared by the three clients for education and training purposes. The project has also been awarded a £4.75m grant from the Wellcome Trust and the Wolfson Foundation as part of their investment in the UK scientific infrastructure. The centre will house the following functions:
The new four-storey building, designed by Devereux Architects, will be linked at both ground and first floor levels to the existing Peninsula College of Dentistry & Medicine.
Completion is scheduled for the end of October 2013.
The contract was awarded under the NHS ProCure21+ procurement framework. Interserve has been appointed on 15 projects for nine NHS Trusts since the procurement framework began operating in its new form in 2010. The company attributes much of its success under ProCure21+ to its collaborative approach to working with clients and supply chains. As director Richard Ellis puts it: "Interserve is genuinely placed to provide its NHS clients with support across the whole spectrum of the NHS property portfolio, with its unique mix of health, property and construction professionals, providing strategic planning, advice, design and construction of new facilities through to small scale maintenance programmes."
Got a story? Email news@theconstructionindex.co.uk