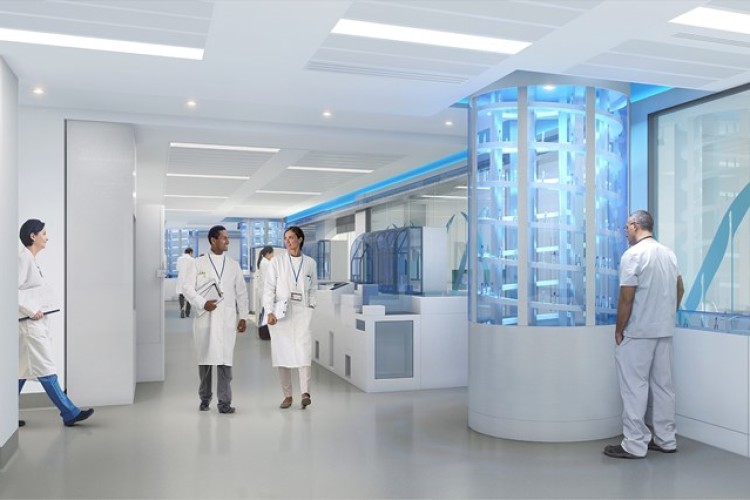 HSL is a joint venture between The Doctors Laboratory (TDL), University College London Hospitals NHS Foundation Trust, and the Royal Free London NHS Foundation Trust. 
The new 133,000 sq ft laboratory is in the Halo building at One Mabledon Place, at the centre of the emerging biosciences corridor in Kings Cross. It brings together disparate pathology facilities from various sites into what will become one of the largest pathology laboratories in Europe.
ISG will work across five basement levels of the building, along with a further 10 storeys above ground.

The multi-phased project begins with the Cat A fit out of the ground and basement areas from shell and core, including the installation of the building's mechanical and electrical services. During this phase, ISG will also undertake structural works at all levels to accommodate heavy medical and research equipment.
ISG will then carry out the Cat B fit out of the building, including specialised containment level 3 (CL3) facilities, for handling deadly viruses. The CL3 laboratory needs custom-designed ventilation services, with HSE-approved air locking systems. The contractor will also install several specialised laboratories, as well as the largest automated blood sciences laboratory in the UK. ISG's remit includes the ultimate commissioning of all laboratory services.
ISG divisional director Paul Sharp said: "This is a flagship project of national and international standing. From One Mabledon Place, HSL will deliver testing and host world-class research facilities, ensuring effective integration of advanced pathology with progressive approaches to clinical care. The scheme builds on ISG's considerable expertise in the healthcare, R&D, biotechnology and life sciences sectors, leveraging our experience of specialist laboratory fit out to deliver a scheme that is both technically and logistically challenging."
Got a story? Email news@theconstructionindex.co.uk