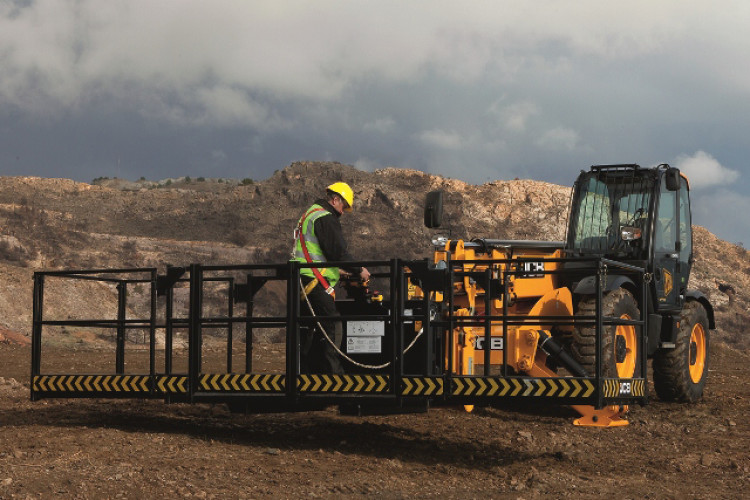 Designed and manufactured within JCB, the personnel basket option adds to the uses to which the two HiViz models can be put.
A third-party access platform, manufactured by a supplier, will remain available for the Loadall 540-140 and 540-170 models. There is a choice of three platform models and all can be used with either of the HiViz machines.
These include a fixed basket that is 1.2m wide and 2.5m long. There is also a fixed extendable basket, also 1.2m wide, but with a length that extends from 2.5m to 5.0m. Lastly, customers can order a slewing extending platform, offering a 1.2m width and a length of 2.5m-5.0m, along with a 180 degree rotation capability.
All three platforms offer a payload of 400kg, up from 350kg on previous models. The EN280 compliant carrier machine has stabiliser and boom interlocks to promote safe practice and there are hose burst protection valves fitted to all primary function hydraulic rams and stabilisers, to prevent collapse in the event of pressure loss. An emergency get-down pump and emergency stop function ensure both operators and other site personnel can control the machine in the event of a malfunction.
Proportional joystick control provides multi-function operation, while a twin pump hydraulic system controls lift and placement.
Specifications
JCB 535-125 HiViz access platform

Operating load

400kg

Working height

14.1m

Working reach

11.3m

Platform dimension

1.2x2.5m/1.2x2.5-5.0m
JCB 535-140 HiViz access platform

Operating load

400kg

Working height

15.6m

Working reach

12.9m

Platform dimensions

1.2x2.5m/1.2x2.5-5.0m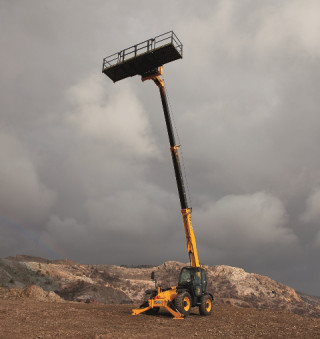 Got a story? Email news@theconstructionindex.co.uk