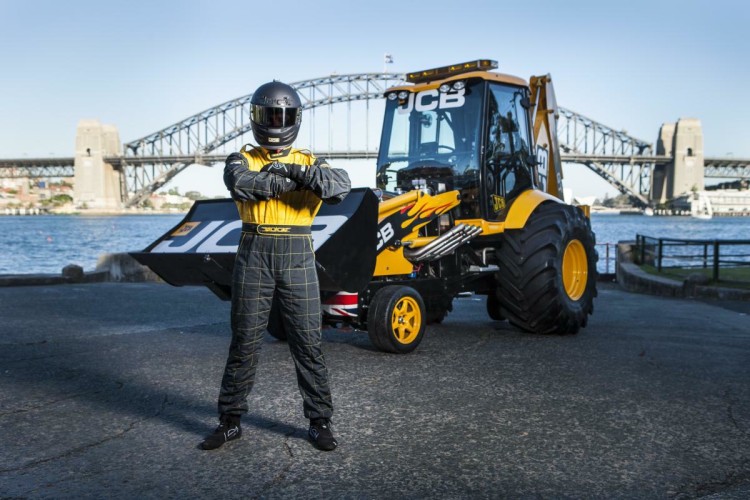 The digger – originally designed to perform high-speed wheelies at racing events – made the attempt in front of independent record officials at Bathurst, near to Sydney. Guinness World Records has since confirmed that the speed of 72.58 mph (116.82km/h) makes the JCB GT officially the fastest backhoe loader in the world.
To celebrate the record the JCB GT went on a tour of Sydney and took a bow for photographers in front of the Opera House and Harbour Bridge.
Fab Carrettin, managing director of JCB Pacific, said: "The JCB GT has always been regarded as the fastest backhoe around and now it's official."
Glenn McLeod, backhoe product manager for JCB dealer JCB Construction Equipment Australia (CEA), added: "The 116.82 km/h we achieved was actually higher than the 110 km/h benchmark set for us by the Guinness World Records. We couldn't be happier with the results."

JCB demonstration driver Matthew Lucas – nicknamed 'The Dig' during the attempt – was the man who steered the JCB GT to its world record title. Lucas, of Werrington, Stoke-on-Trent, said: "It was great to be involved in such an exciting project and a real honour to be behind the wheel when we achieved the record."
The JCB GT first made its debut in 1988, was made of fibreglass and aluminium and powered by a V8 Chevvy engine. It was driven by long-serving employee Malcolm Grindey, who spent two years at the wheel of the JCB GT, demonstrating its capabilities all over the world – including an appearance at the Formula One Australian Grand Prix in 1990. Grindey, of Marston Montgomery, near Rocester, said: "I have very fond memories of putting the JCB GT through its paces in the Australian Grand Prix so it's great news that it's secured the title as the world's fastest digger on Australian soil nearly 25 years later."
The latest JCB GT has a loader and digger end made completely out of aluminium. It went to Australia to perform at car events. With a light weight steel chassis and JCB Fastrac tractor rear axle, the JCB GT was originally designed to do wheelies at motor racing drag strips in the USA.
Got a story? Email news@theconstructionindex.co.uk