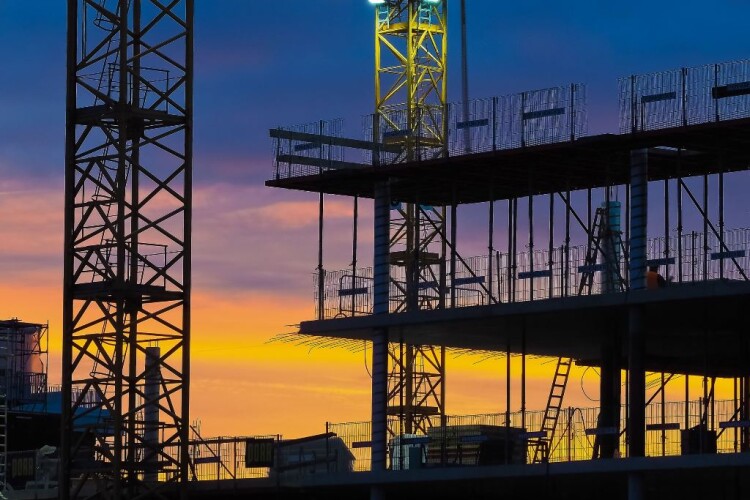 According to construction monitor Barbour ABI, the value of contracts awarded in July reached £7.6bn, thanks to demand for industrial warehouses and factories.
The strong July follows a negative period that saw the value of contract awards fall 21% between the first and second quarters of the year.
Barbour ABI's research is in line with the latest purchasing managers' index (PMI), which also recorded July as having returned to growth.
Infrastructure contributed with £2.0bn in contract awards, mainly from renewable power generation, and £1.1bn came from large office projects.
Planning approvals were also up, thanks to the £2.6bn Hornsea Project 4 and other renewable generation projects, contributing to £13.bn of approvals in total – up from £8.4bn in June
Barbour ABI chief economist Tom Hall said: "Our latest analysis shows some respite after a difficult period for the construction industry. However, given the uncertainties in the wider economy, these improved levels are unlikely to continue over the coming months. Meanwhile, the residential sector, hammered by high-interest rates and inflation, continues to struggle to keep its head above water.
"Planning applications, which are a strong indicator of future output, saw…£7.5bn per month in Q2, the lowest quarterly result since the first Covid-19 lockdown. Overall planning application activity was 23% lower in Q2 compared to last year. We also saw a 45% decrease month on month in infrastructure planning applications in last month's figures, so this sector is unlikely to prop up the industry for much longer."
The Construction Products Association (CPA) is forecasting that UK construction output will fall by 7.0% in 2023 and grow just 0.7% in 2024
Got a story? Email news@theconstructionindex.co.uk