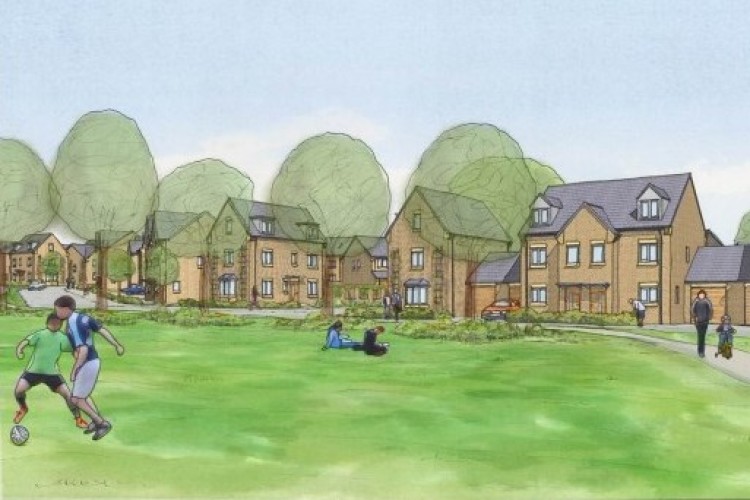 Applications to build 971 homes across eight council-owned sites in Seacroft, Halton Moor and Osmondthorpe in phases over the next 10 years have been approved by Leeds City Council.
The developments form part of the city council's Brownfield Land Programme, working with development partners Keepmoat and Strata.
The sites to be developed by Keepmoat are:
Cartmell Drive, Halton Moor (45 properties)
Rathmell Road and Kendal Drive, Halton Moor (109)
Wykebeck Avenue and Wykebeck Mount, Osmondthorpe (102)
York Road and South Parkway, Seacroft (33)
Seacroft Crescent, Seacroft (49)
Brooklands Avenue/Drive and Parkway Close, Seacroft (272).
The sites to be developed by Strata are:
Former Asket Hill Primary School/Kentmere Approach (245 properties)
Bishops Way, Seacroft (116 properties).
As part of the project, a new road and bus route link will be built connecting North Parkway and South Parkway. The schemes will also support the development of the new Killingbeck Meadows Natural Flood Management Scheme, which as well as helping to alleviate flood risk in the area through sustainable drainage will also become a new public park.


Keepmoat regional director Ian Hoad said: "This regeneration masterplan is an exemplar of partnership working and we are particularly proud to be a part of it as it fits perfectly with our business model. 98% of the homes we build are on brownfield land and the vast majority of purchasers are first-time buyers, so we very much look forward to delivering this project for the people of Leeds and making a real impact on the wider community."
Strata land director Nigel Robson said: "We are pleased with the progress of our ongoing development at Ambition on Asket Drive and we look forward to delivering further phases of development in Seacroft with the new schemes at Kentmere Approach, the former Asket Hill Primary School and Bishops Way."
Councillor Richard Lewis, Leeds City Council executive member for regeneration, transport and planning, said: "Schemes like these demonstrate our commitment to a brownfield-field approach to delivering much-needed new housing in Leeds, and working with developers and communities like this we can achieve sustainable growth in a phased way, so we very much look forward to following the progress of these developments in the years to come."
This new housing follows on from other regeneration projects in the area such as the East and South East Leeds (EASEL) project which is nearing completion on around 600 new homes. Other current developments include 128 new homes by Strata on two sites at Asket Drive, while Strata and Keepmoat together have started enabling works to provide 500 new homes on the former Seacroft Hospital site.
Further sites in the Brownfield Land Programme will be coming forward to the market in the months ahead, the council said, with the first expected to be at Beckhills in Meanwood next month.
Got a story? Email news@theconstructionindex.co.uk